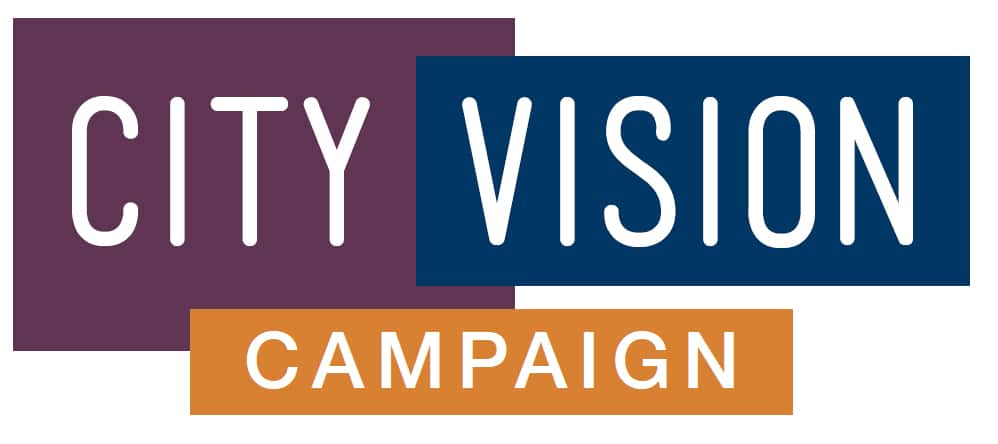 Designed to be a contributing neighbor in an already thriving West King Street block that boasts successful businesses and family homes, this seven-story building will house roughly 100 residents in 79 apartments. Ten percent of the apartments will be priced for those with income below the county median. Renters will be income qualified to assure that we do not lease affordable units to households that have higher incomes.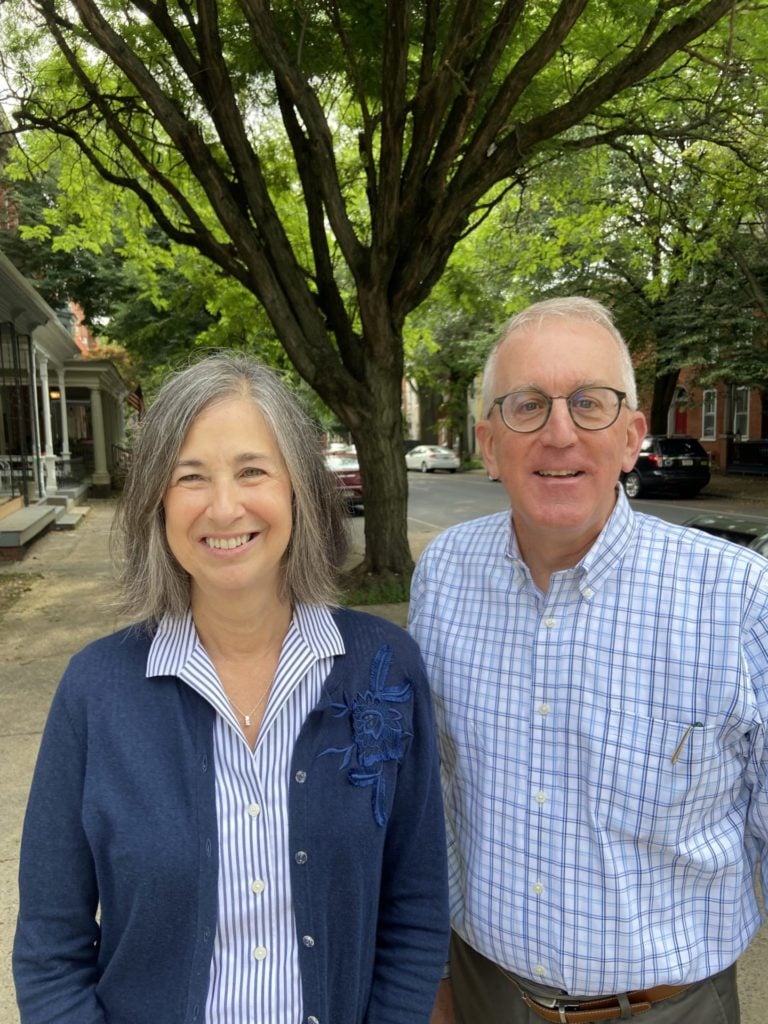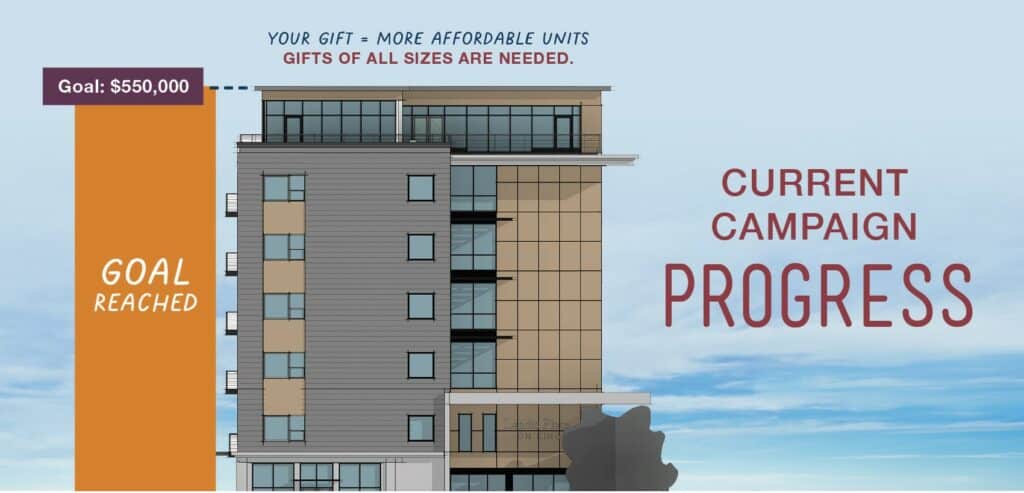 A Housing Crisis that Disadvantages Older Adults
Imagine the devastating effects of a housing crisis on our parents and grandparents. Imagine ever-growing waiting lists at sought-after locations as older adults seek affordable housing and thriving communities. But due to a shortage of resources, they're turned away. In fact, in just a few short years, predictions say 54 percent of older adults will not have the financial means to pay for their combined housing and health costs. At the same time, the number of American adults aged 50 and over is expected to grow to 133 million by 2030. Steeple View Lofts is at capacity, with a waiting list that just keeps growing. Increasingly, those in Lancaster's 55+ age range are scrambling to make housing arrangements they can afford.
But now, imagine a future in which you've played an important role in changing this trajectory! Generous donors and partners like you will make it possible to lessen the impact of the housing crisis on age 55+ residents of Lancaster. At Landis Communities, we witnessed the increased demand for city housing and were compelled to take action. Landis Place on King was born out of a desire to create abundant choices, foster increased community, and provide moderate income housing for older adults. With your help, truly affordable and comfortable housing for those in need will be a reality through Landis Place on King.
Statistics from studies NORC/University of Chicago, Harvard
What are the available options for low-income housing in Lancaster?
A limited number of low-income or affordable housing options exist in Lancaster City and Lancaster County. Most are general occupancy which includes, but is not specially designed for, older adults. Government-funded HUD Section 8 housing is available for those with very low incomes, and affordable housing options for those with lower incomes exist with the help of housing tax credits, such as Mountain View Terrace, a Landis Communities partnership with HDC Mid-Atlantic. However, both types of housing have long waiting lists, which is difficult for those in urgent need of a safe place to live.
How is Landis Place on King different?
Landis Place on King is focused on older adults, and our project is unique because we are embedding affordability into a middle-market product, without utilizing tax credits. Additionally, we are making new housing (not repurposing existing housing) available to this middle-market segment. A care navigator is included in the on-site staffing to support aging in place and access to services.

All residents will have access to the amenities including the 6th floor terrace, the fitness room, the community rooms, and the on-site care navigator. Ample lighting, two elevators, security cameras, state-of-the-art locks with key fobs, modern ADA compliance, steel construction, fire sprinklers, and 41 parking spaces in a secured lot will emphasize safety.
How can a gift to this project impact a middle- or low-income older adult in need of affordable housing?
All of the one-bedroom apartments at Landis Place on King will be priced affordably for middle-income older adults. The goal of the City Vision Campaign is to offer at least 10% (8 apartments) of this new housing space at rates that accommodate incomes below the area median income. The money raised now will offset the amount of debt incurred over the length of our project financing, which allows us to extend lower rental rates over time.
How will renters be chosen for the more affordable units, and how long will they remain affordable?
Renters will be income qualified to assure that we do not lease affordable units to households that have higher incomes. Our intention is to keep these affordable in perpetuity through thoughtful planning and the ongoing fundraising efforts of Landis Quality Living.