Who is Landis Quality Living?
Landis Quality Living (LQL) is a 501(c)3, formed as a Landis Communities entity to lead the expansion of affordable and middle-market housing. Even though LQL is a tax-exempt organization, appropriate school, city, and county taxes will still be paid. The mission of LQL is to provide housing with services for adults to age in place and thrive in the community and its vision is Enriching Lives. Apartment communities, such as Landis Place on King, are one way we are working to meet the needs of persons with low and middle income.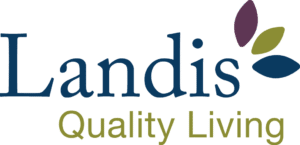 Who is Landis Communities?
At Landis Communities, we continue to grow our established reputation for excellence in serving aging adults. The name Landis has value—the history, the legacy, the excellent reputation. We are guided by our values of joy, compassion, integrity, stewardship and community, while staying faithful to the heritage established by our past leaders and are prepared to continue this legacy with each generation. Landis Communities is one organization with three distinct parts: continuing care retirement communities, home and community-based services, and affordable, low-income, and middle-income independent living options.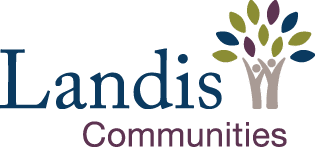 How will Landis Place on King emphasize diversity?
Diversity, equity, and inclusion are at the heart of Landis Communities' Landis Place on King project. Bringing together neighbors from multiple income levels will build on West King Street's ongoing revitalization. Focus groups and conversations with neighbors and community leaders have identified ways to foster inclusion instead of gentrification. Landis Place on King materials will be produced in English and Spanish. By investing in this block, we hope to be a catalyst in this forward movement.
What utilities are included?
Residents will pay a monthly Community Services charge. This will cover the costs for use of rooftop deck, community rooms, private internet network in each apartment, guest internet in common areas, water, sewer, trash and recycling.
What amenities are included in each unit?
Landis Place on King units include a refrigerator, oven, dishwasher, garbage disposal, built-in microwave, walk-in closet in master bedroom, washer, dryer, and a 50-gallon water heater per unit
What is the flooring?
Bedrooms have wall-to-wall carpet, and hard flooring (LVT) is installed everywhere else. Tenants cannot modify flooring prior to move-in, but it may be allowed later with approval from Management.
Are window treatments included?
Yes, 2" white faux wood horizontal blinds are installed on the windows, and blinds are integrated into the balcony doors (which can be turned to open/close for light).
Do the windows open?
Some windows open to allow fresh air. Operable windows vary by floorplan. For specifics, please check with our community manager. There is also a window sill, approx. 8 inches deep. Typical window is 7.5 to 8 feet wide, and 5 feet high.
What lighting is included?
The entryway includes a ceiling light fixture. The kitchen has a combination of canned and/or pendant lights, depending on the unit. The living room and bedrooms each have an overhead light that can be replaced with an overhead fan, if provided by the resident. There are also light fixtures in the bathrooms.
Are there any restrictions on paint colors?
With Approval from Management, new paint colors may be applied to accent walls. Walls, trim, and ceiling must be returned to the original color upon vacating.
How can the building be securely accessed?
A Key Fob will be required for building entry and elevator access, including the walk-in door to the garage at the stair tower. Commercial tenants such as the medical office will provide elevator access to their patients. A remote opener for drive-in access to the garage area will be provided.
Are both elevators in the building usable to residents, or is one a freight elevator?
One elevator is larger to assist with moving, but both are available to residents.
Will the first-floor commercial restaurant deliver food to the residents?
Yes.
Will there be privacy barriers on the balconies?
Second floor patios will include divisional barriers for privacy in the form of planter boxes.
How is trash handled?
Residents will take trash to a room on each floor. Trash will drop down a chute to the dumpster. Recyclables will be taken to a room in the first floor garage.
Is smoking allowed?
The entire building including balconies, patios, apartments, and common area spaces is non-smoking.
Is additional storage available?
Yes, there are 66 storage units available. These are locked chain-link sections that a tenant can lock themselves. There are 40 storage bins that are 3'x4', rentable for $25/month. There are also 20 storage bins that are 4'x5', priced at $35/month.
How do the garage parking spaces work?
There are a limited number of parking spaces designated for 1 BR and 2 BR apartments. If a tenant elects to pay for a garage parking space and one is available for their type of unit, it can be reserved (limited to one space/unit). Landlord may relocate a resident's parking spaces as needed. There are two ADA spaces in the parking garage.
What is the age restriction?
Tenants must be age 55+. If two adults apply together and only one of them is age 55+ they will qualify. (Children/grandchildren would not qualify.)
Is there a rate increase for double occupancy?
No, there is not a rent increase for double occupancy.
Will rents increase annually?
The rent may increase annually due to increased operating costs and inflation. The rent for the upcoming term will be provided to the tenant 60 days prior to lease renewal.
Are pets allowed?
Yes, see the pet agreement for additional fees, maximum number of pets, weight limits, leashing rules and more.
Will my apartment at this location be noisy?
The design for Landis Place on King located all but a few balconies on the sides and back of the building. Only four two-bedroom units on levels 3 to 6 have windows facing south (King Street). If you have a unit facing south, you will have the warm southern light exposure and the view will be wonderful! Any general King Street noise will be further reduced by the distance to the upper levels as well as by four trees that will also provide shade. The building is well insulated for energy efficiency which also helps with sound transmission. Eighty-five percent of window area is fixed insulated glass that improves energy efficiency and reduces sound intrusion. Fifteen percent is operable as a way to bring in outside air as desired.
How tall are the ceilings?
The ceilings are 9′ 0″.
How does Landis Place on King inspire older adults to age in place?
Landis Quality Living and Landis At Home offer services so older adults can age in place. Landis At Home offers reliable home care services including personal care and support services for a few hours, days, or for an extended time. Surrounded by a community that cares for them and the opportunity to participate with services, this can save those age 55+ money and provide families with peace of mind.
Are any units available for Section 8 housing?
Landis Place on King offers 10% of its units at rentals below market rates.  Five of these (1) Bedroom units will qualify for the Housing Choice Voucher Program.  At this time, Landis Place on King is no longer accepting NEW applications for the units available with these adjusted rents below market rate. If you would like to receive information for any future openings or other projects with rents below market rate, please add your name to the list.
Learn More and Request a Tour