Supporting an Active Community Lifestyle
How does Landis Place on King inspire older adults to thrive and age in downtown Lancaster?
Empowering older adults to age in place with services through Landis Quality Living and Landis At Home means peace of mind without limiting opportunities. For adults age 55+, Landis Place on King is the latest opportunity to thrive and age without slowing down! If needed, Landis At Home can provide a variety of services in a client's home as needed to support their wellbeing.
What is a Care Navigator?
Our Care Navigator's services will be personalized to meet the unique needs of each Landis Place on King neighborhood member. As a professional with an overall view of each individual's holistic health, an insightful Care Navigator can become a trusted advisor to residents and their family as older adults age. The Care Navigator serves as a connector both to resources and to overall wellbeing.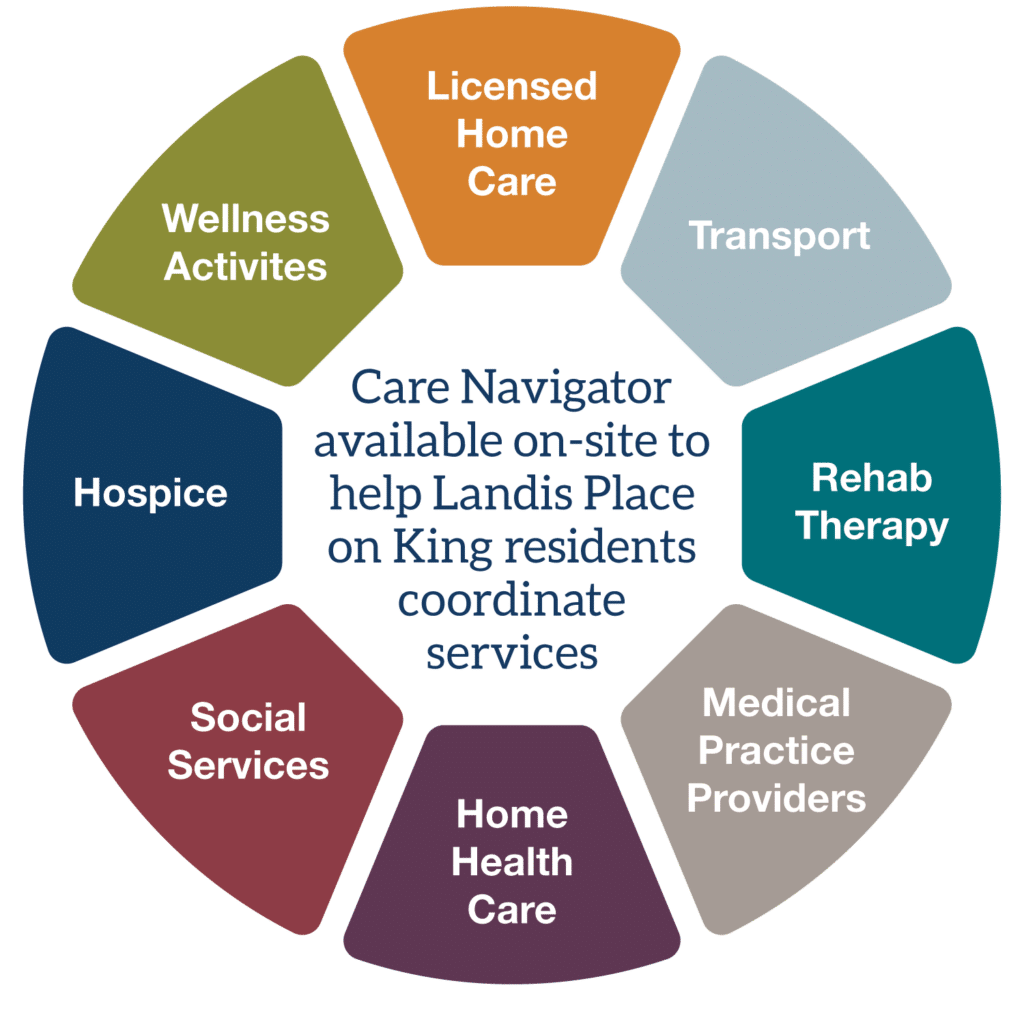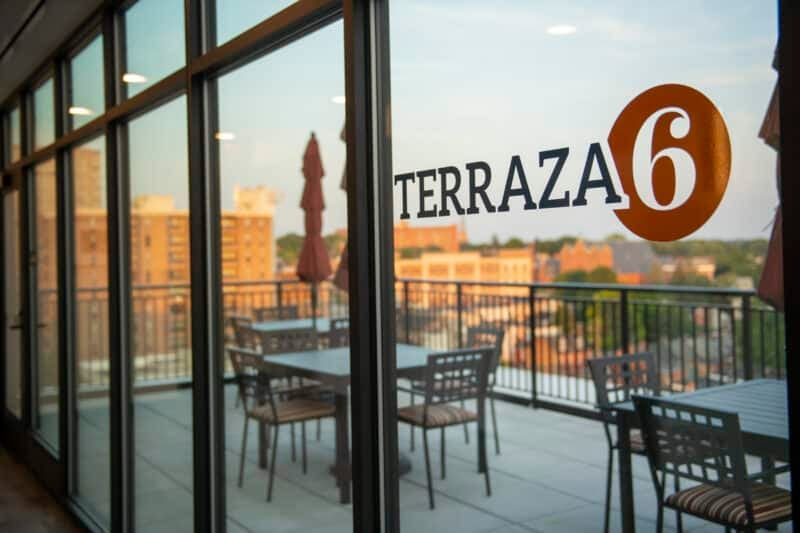 Stay Downtown to Thrive and Age in a Thriving City
Surrounded by a community that cares for them and the opportunity to participate with services, the families of older adults can have peace of mind as they downsize!
One- & two-bedroom apartments with two bath, 1.5 bath, and 1 bath options
All units have a balcony or patio with views of the cityscape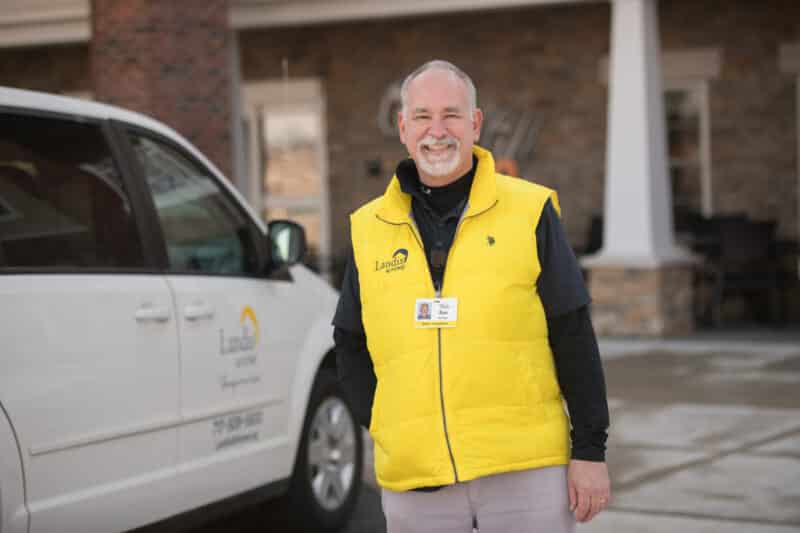 Landis Place on King offers residents peace of mind to thrive and age in place. For an additional fee, Landis At Home provides a variety of services in the home from homemaking tasks like meal preparation, light cleaning and running errands, to medication reminders, personal care assistance, and transportation.
Concierge services through Landis at Home include bookkeeping, meal delivery, and Graceful Transitions. Graceful Transitions can assist with move coordination, packing & unpacking, decluttering, organization, seasonal change-overs, and more. Location & Neighborhood
The location of Landis Place on King is ideal with a grocery store next door and a short walk to all the amenities of Lancaster, including Central Market, The Fulton, and more. In fact, the location has received a "Walker's Paradise" rating from Walk Score!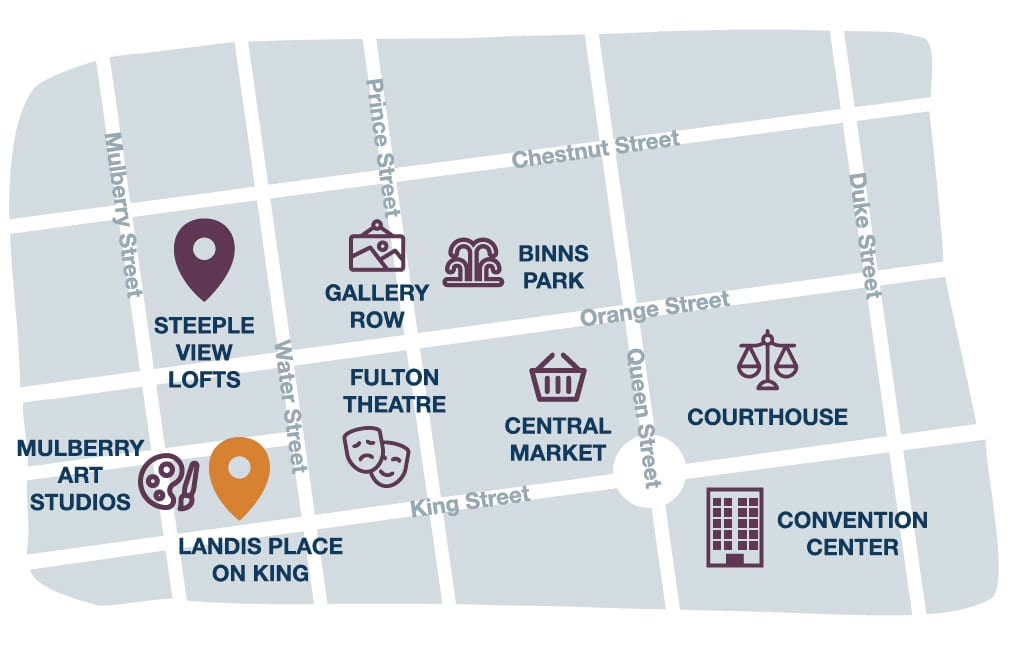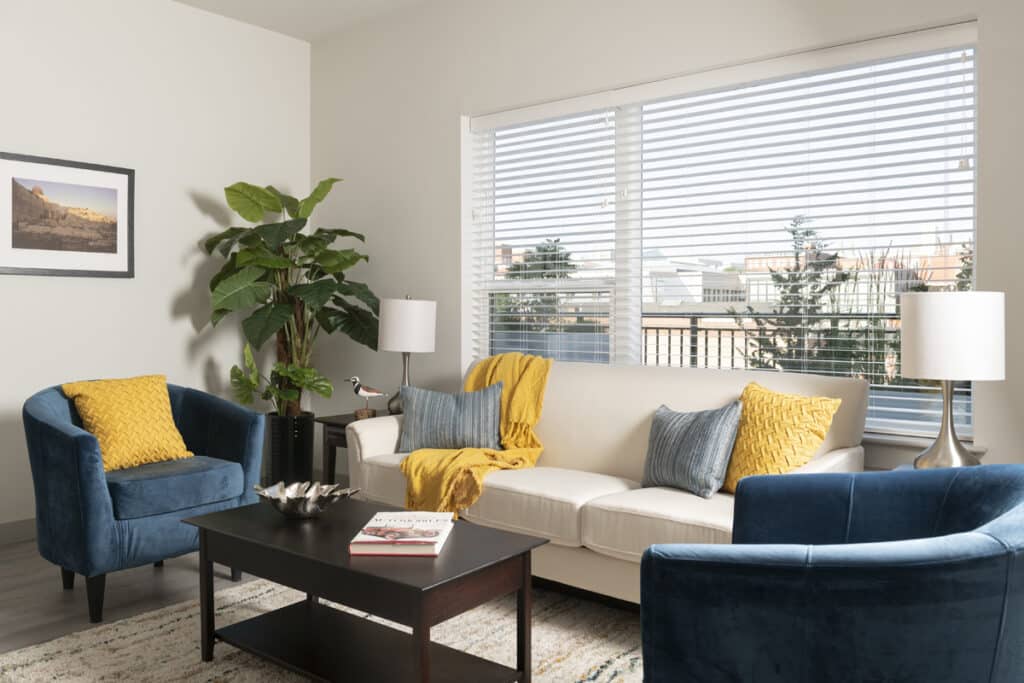 Quick Facts About Landis Place on King
80 one- & two-bedroom apartments
1,800 sq. ft. of retail space for a café/bistro
Community manager, care navigator, & maintenance technician on staff
Move-ins beginning in June 2023
About Landis Communities
At Landis Communities, we continue to grow our established reputation for excellence in serving aging adults. The name Landis has value—the history, the legacy, the excellent reputation. We are guided by our values of joy, compassion, integrity, stewardship, and community, while staying faithful to the heritage established by our past leaders and are prepared to continue this legacy with each generation. Landis Communities is one organization with three distinct parts: continuing care retirement communities, home and community-based services, and affordable, low-income, and middle-income independent living options.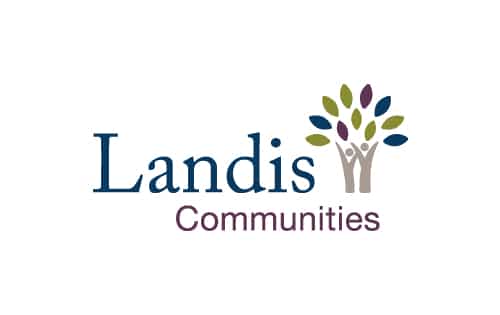 Select Your Apartment Today
For more information or to check availability,
please call 717-509-5400 or complete the form below.