Why Lancaster City is a Top Retirement Destination
Lancaster County is a place rich with history and beauty, teeming with endless options for recreation and exploration. When considering downsizing and retirement, it can be difficult to know the best place to settle, but for many who are aged 55+, Lancaster City has been the ideal location for their retirement.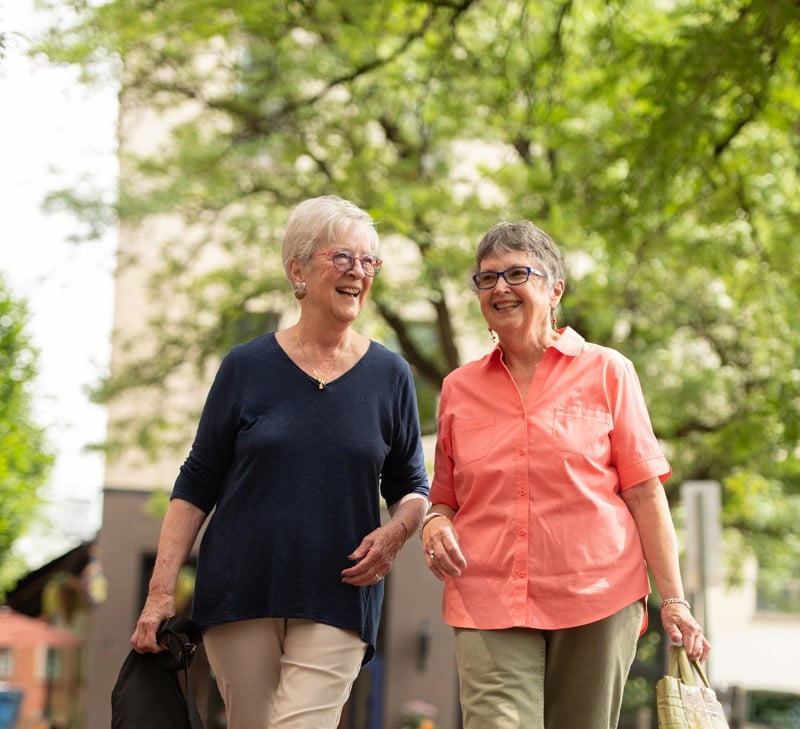 Lancaster City: A Great Option for Active Adults
The city is perfect for retirees who aren't ready to slow down. Lancaster City is vibrant and its streets pulse with energy. Within walking distance of Landis Place on King are restaurants, museums, specialty shops, and coffee shops. Next door is Bravo Supermarket, meaning driving to get groceries is not needed. Nearby is Fulton Theatre and Central Market. There is an abundance of options for those who love to shop, explore, enjoy art and music, and ultimately, build community.
If you desire a peaceful Saturday morning or a change of pace from the hustle and bustle of the city, there are lush, sprawling fields just a short drive away and quiet parks are plentiful. You can drive alongside horse-drawn buggies on your way to an organic apple orchard for its bountiful harvest.
The city provides countless options for adventure and connection. Retirement life does not have to mean that your social circle shrinks.
On the contrary, Landis Place on King is committed to maintaining holistic physical and social wellness, and it is the perfect blend of independence and community. In fact, one unique feature of Landis Place on King is the support of an on-site care navigator to help with things like accessing care and understanding the complexities of the healthcare system.
Make new friends, enjoy new experiences, and explore new places, all while enjoying the same independent lifestyle that you have always had. Contact Landis Place on King today to find out more information and check the current availability. You could be one phone call away from finding the perfect place to retire!
Learn More and Request a Tour