Lancaster City is a Destination
The city is perfect for retirees who aren't ready to slow down. Lancaster City is vibrant and its streets pulse with energy. Within walking distance of Landis Place on King are restaurants, museums, specialty shops, and coffee shops. Next door is Bravo Supermarket, meaning driving to get groceries is not needed. Nearby is Fulton Theatre and Central Market.
Proximity to Major Cities
Although Lancaster is a vibrant city in its own right, it is also conveniently located for easy travel to many of the east coast's major destinations and travel hubs. Whether you drive, ride the train, or take a flight, Lancaster is centrally located to Baltimore, Washington, Philadelphia, and more.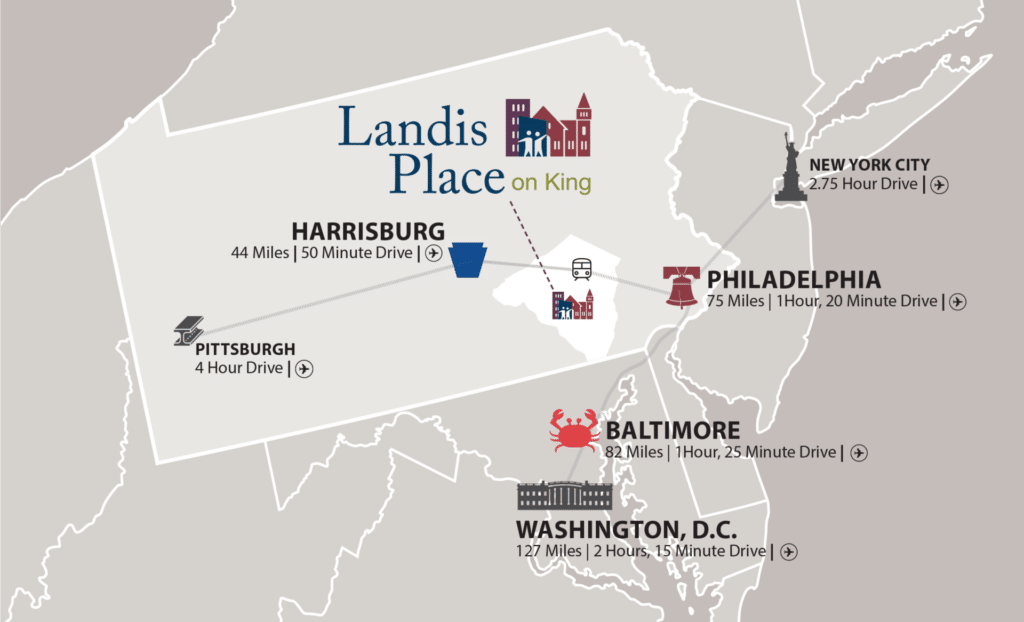 A Vibrant City Close to Major Destinations
Make new friends, enjoy new experiences, and explore new places, all while enjoying the same independent lifestyle that you have always had.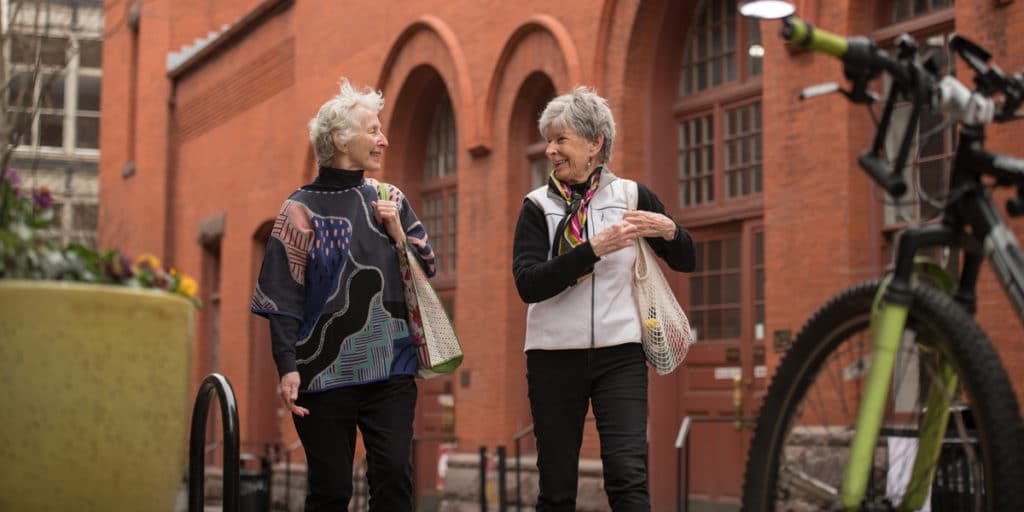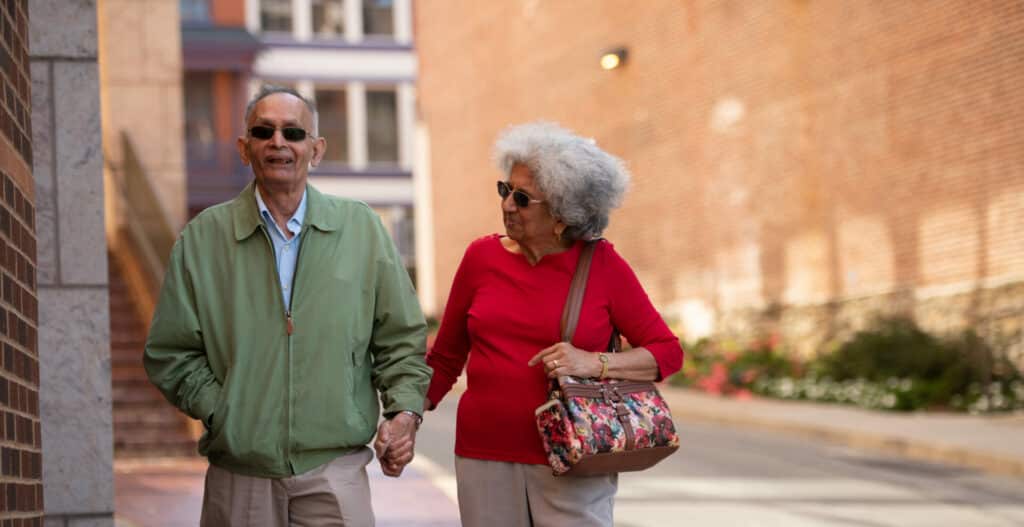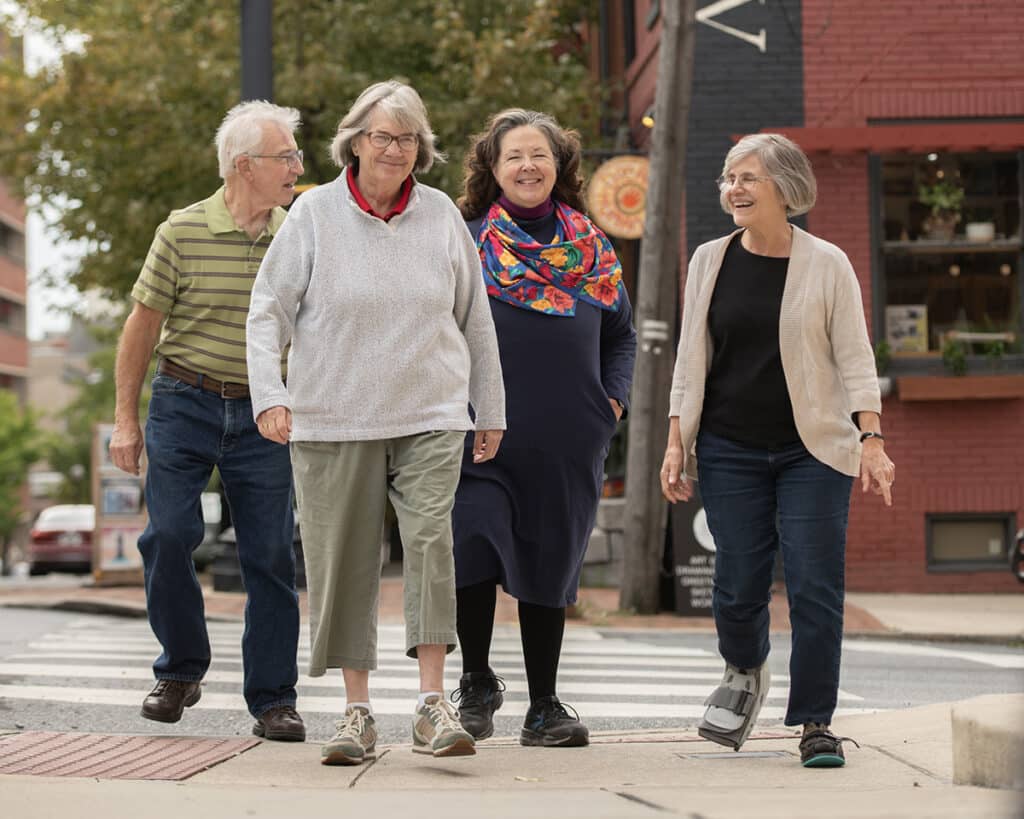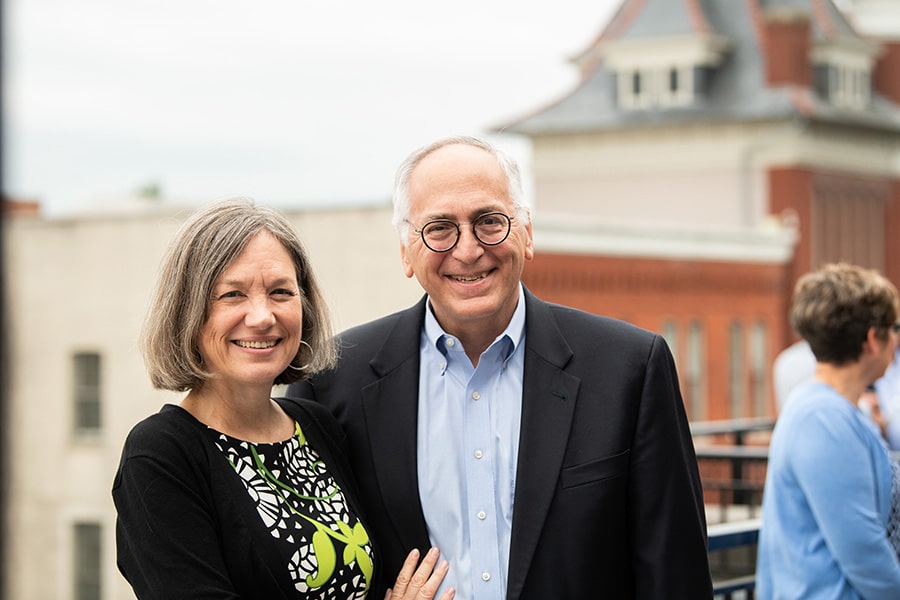 Learn More and Request a Tour