Experience the Community
Living in the heart of Lancaster offers endless opportunities for residents to expand their community engagement and immerse themselves in the energy of the city. Situated directly in the downtown area, Landis Place on King offers residents many ways to safely be involved in the culture of Lancaster City.
Theater – Listen to your favorite show at one of Lancaster City's phenomenal theaters.
Green Spaces – Parks and natural environments that let you (and your four-legged friend) breathe deeply and admire organic beauty.
Art on Display – Peruse artfully decorated locations throughout the city that capture the imaginative heart of Lancaster County's artists!
Shopping – Discover handcrafted gifts, home goods, jewelry, and art that celebrate Lancaster's history of quality craftstmanship.
Food – Dig into Lancaster City's diverse culinary experiences.
Green Spaces in Lancaster City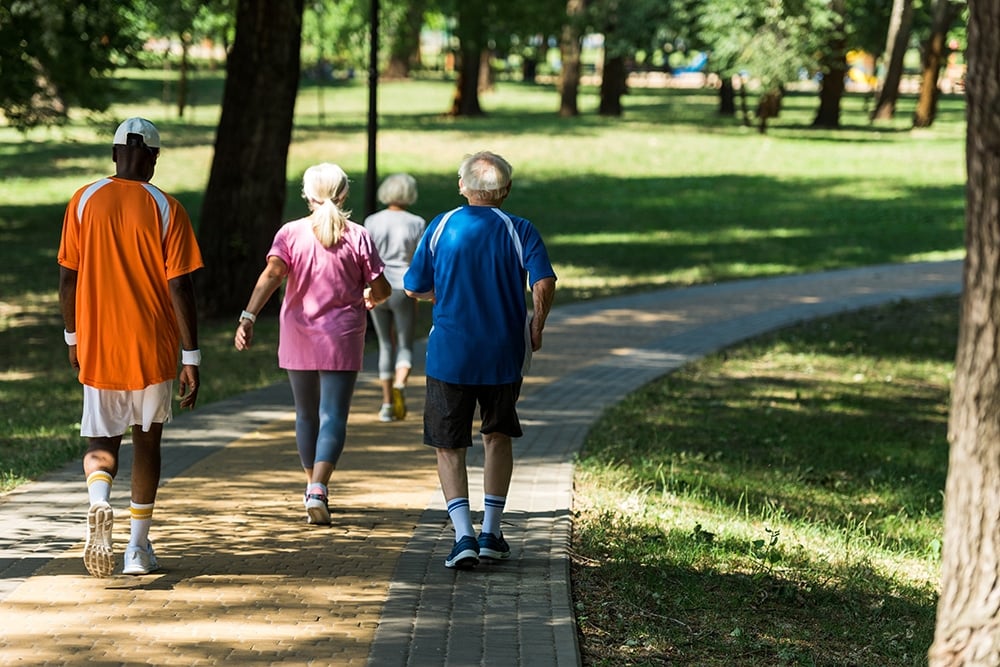 Lancaster City is home to many green spaces, including public parks. From Landis Place on King, you're just blocks away from Crystal Park and Rodney Park to the west, or the Cabbage Hill Veteran's Memorial to the south. A few blocks further, and you'll reach the 3.75 acres of Culliton Park (formerly Farnum Park). To the north, you can visit Binn's Park across from Ewell Plaza. The city's heart at Penn Square features four quads with open space and trees.
Lancaster's Community Park and Central Park are each less than 2 miles away, giving easy access to their trails, waterways, and wildlife viewing.
Catch a Show in Downtown Lancaster
Lancaster's performing arts scene is one of the hallmarks of our beloved city. Life downtown is enhanced by the colors, lights, and songs of our many live theaters! And Landis Place on King's location at the heart of the city allows for a simple walk for a night out or an afternoon matinee. Downtown Lancaster offers 4 high-quality theaters and performing art centers just blocks from our location.
The Fulton Theater: This beautifully restored historic theater is the gem of the city and is the closest theater to Landis Place on King.
The Trust Performing Arts Center: A century after its construction, this unparalleled space has been reimagined as a stunning new venue for music, theater, dance, and community events in the heart of downtown Lancaster.
The Ware Center: Millersville University's beautiful arts center brings their vision for engaging our community in culture means hosting diverse experiences to life.
Prima Theater: The excitement of Prima's boutique contemporary musicals and enrapturing concerts leads some to call it Lancaster's off-Broadway.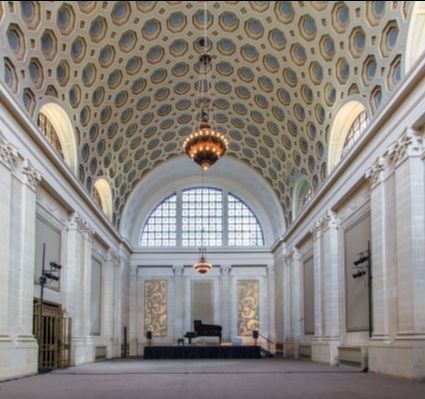 Explore Lancaster's Vibrant Art
Lancaster City is home to art galleries, art museums, and studio artists, but did you know the city's outdoor scenes are also alive with creativity? Lancaster City has beautiful, landmark murals and outdoor sculptures that tell stories and engage the heart of passers-by.
Take a walking tour of the city and peruse these artfully decorated locations that capture the imaginative heart of Lancaster County's artists!
Gallery Art on Display
Lancaster City is home to art museums like The Demuth Museum, Lancaster Museum of Art, and the Phillips Museum of Art at Franklin & Marshall College.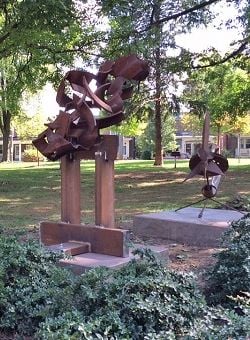 Just a few blocks from Landis Place on King, Gallery Row on N Prince St. is also a great place to discover local artists that encapsulate the beauty and inspiration of Lancaster all in one place and include:
Christiane David Gallery
Artisans Gallery
Red Raven Art Company
Liz Hess Gallery
Freiman Stoltzfus Gallery
CityFolk Gallery
Mio Studio
Other Galleries in Lancaster City include Lancaster Galleries, Friendship Heart Gallery, and Square Halo Gallery
Outdoor Sculptures
Lancaster has a variety of outdoor metal sculptures in various parks scattered throughout the city that make a great morning or afternoon walk more interesting.
Crystal Park boasts Changing Gears, a bronze and stainless steel, LED-lit fountain, which is close by Rodney Park (Third and Crystal Streets), which showcases its Dancing Arches.
Binn's Park (100 N Queen Street) features both salvaged architectural components and a dancing, computer-controlled fountain.
Take a moment to sit and read with the man in bronze while you enjoy the fountain at Steinman Park (26 W King Street), and wait for inspiration by Believe at Vision Corps (244 N Queen Street).
In Penn Square (25 S Queen Street), witness the fountain and the Soldiers and Sailors Moment, as well as the Bricks and Mortar path, artfully laid in the shape of the Conestoga River.
Musser Park (135 N Lime Street) is home to The Lancaster Rose, and The Lion in the Park lives permanently at Reservoir Park (832 E Orange Street).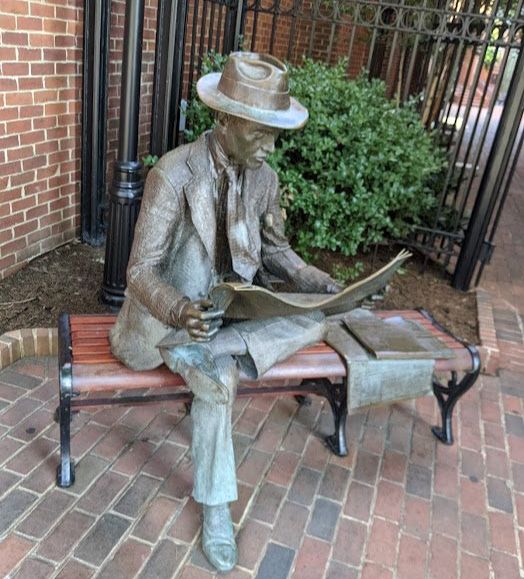 Outdoor Murals
The bright hope and colorful energy of the outdoor murals in Lancaster City will inspire your tour of the town.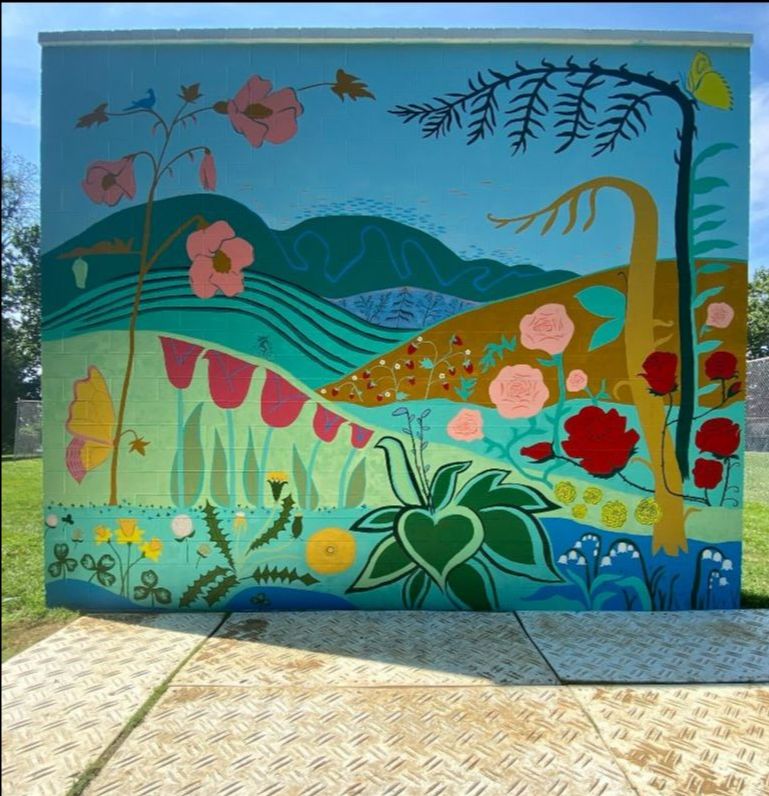 Lancaster Cleft Palate Clinic (223 N Lime Street) just completed a stunning new mural featuring a vivid nature scape and a quote from Lao Tzu, and the nearby intersection of Grant and Jefferson Streets is the home of Charlie's Star. The neighborhood came together to design Rise with Strength (681 Manor Street), and the city's neighborhoods are represented in living color in Welcome to the East Side (347 N Plum Street), the Grant Street Mural behind the Lancaster Chamber of Commerce, and Tribute to Cabbage Hill (744 Poplar Street).
The Reservoir Park Memorial (828 E Orange Street) engages Lancaster's children, while the Ewell-Gantz mural (444 S. Christian Street) celebrates two who grew up in North Lancaster before their fame. Conjuring Giants (24 E King Street), One Shining Light (Shippen and Locust Streets), and Rise (300 block of Beaver Street) promise hope for a more unified future.
Landis Communities invites you to enjoy viewing and appreciating the art in downtown Lancaster.
Handcrafted History
As an emerging center for the arts, Lancaster City is known for stunning galleries and live theater performances, but another kind of art with folk roots is also part of the downtown area's vibrant culture: handcrafts. Even in Lancaster, crafts are far more than quilts. Pursuing recycling and reusability as prized goals, the creative artisans of the 300 block of North Queen Street's shops offer gifts, home goods, antiques, and much more; all just a short walk from Landis Place on King.
Building Character: This marketplace of vintage, recycled, and handmade goods is downtown Lancaster's largest retail destination. Featuring over 70 independent shops, this three-warehouse location sells furniture, candles, art, records, home décor, jewelry, books, toys, and more!
My Aunt Debbie: This studio and local makers boutique specializes in jewelry but features vintage items of all kinds. Shop for textiles, furniture, fashion, homegoods, and décor! This is a unique space for gift-buying, shopping, and feeling nostalgic.
Art & Glassworks: This studio sells one-of-a-kind glass ornaments of all shapes and sizes, as well as pottery, jewelry, and tiles. Their artisans also offer classes to those feeling artfully adventurous. The shop carries over 150 different American and International artists as well as local artists.
Other vintage, handmade, and antique shops downtown include Space, The Scarlet Willow, Realm and Reason, Telltale Dress, Twice Found, Hidden Treasures, and more.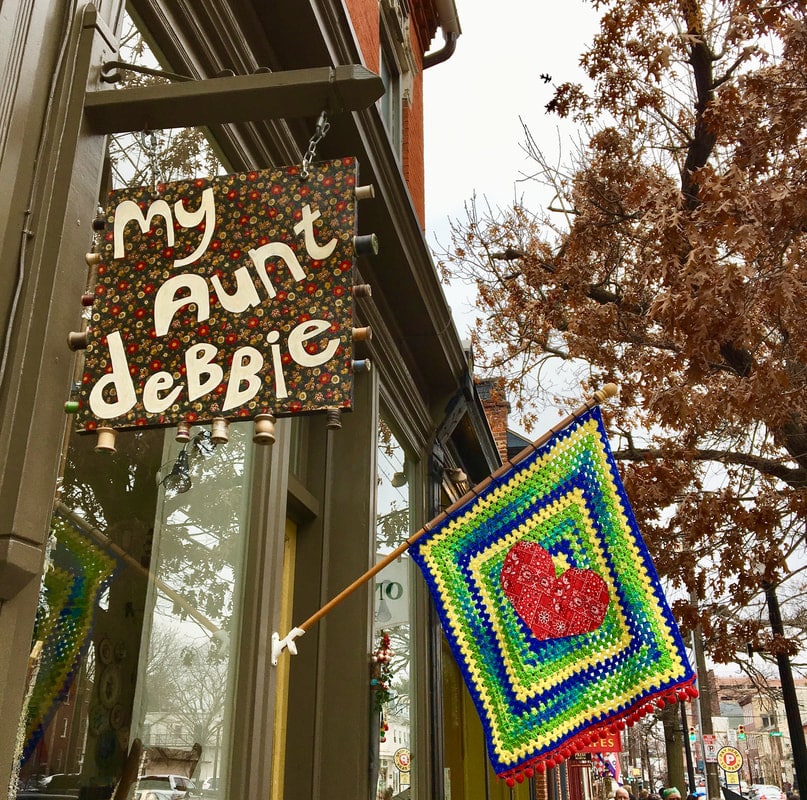 Dig into a whole new dining experience
Lancaster City boasts a huge number of diverse restaurants! There's never a better time to bite into a small neighborhood's best-kept-secret than when you're getting out of the winter chill or the summer heat.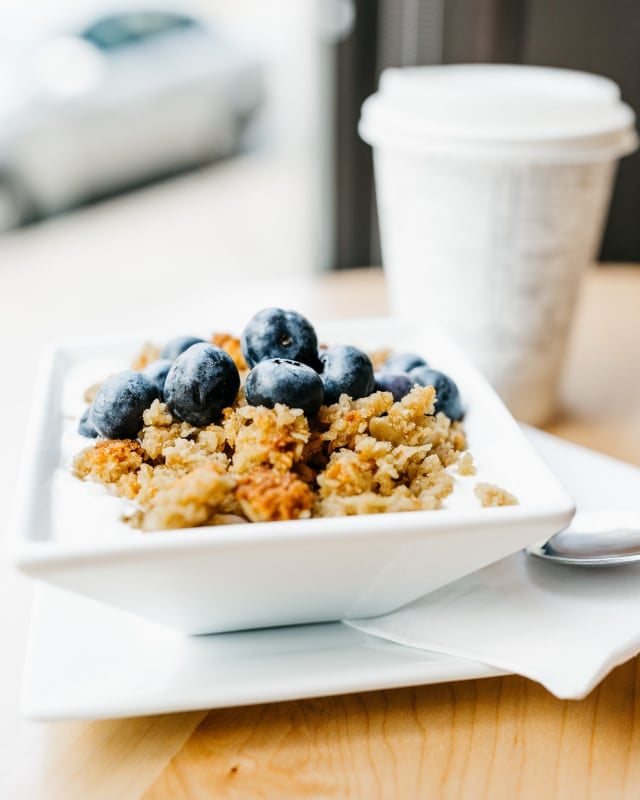 Start your morning with a delicious breakfast and cup of coffee at any of Lancaster's friendly coffee shops. Prince Street Cafe is just up the street from Landis Place and offers a great environment for catching up with friends and family.
For lunch, take a stroll to Rachel's Cafe & Creperie to try their variety of delectable dishes. Their crepes are stuffed to the brim and they have something on the menu for everyone!
End your day at any of Lancaster's fine-dining restaurants. You can diversify your palette at C'est La Vie.
Location & Neighborhood
The location of this new development is ideal with a grocery store next door and a short walk to all the amenities of Lancaster, including Central Market, The Fulton, and more. In fact, the location has received a "Walker's Paradise" rating from Walk Score!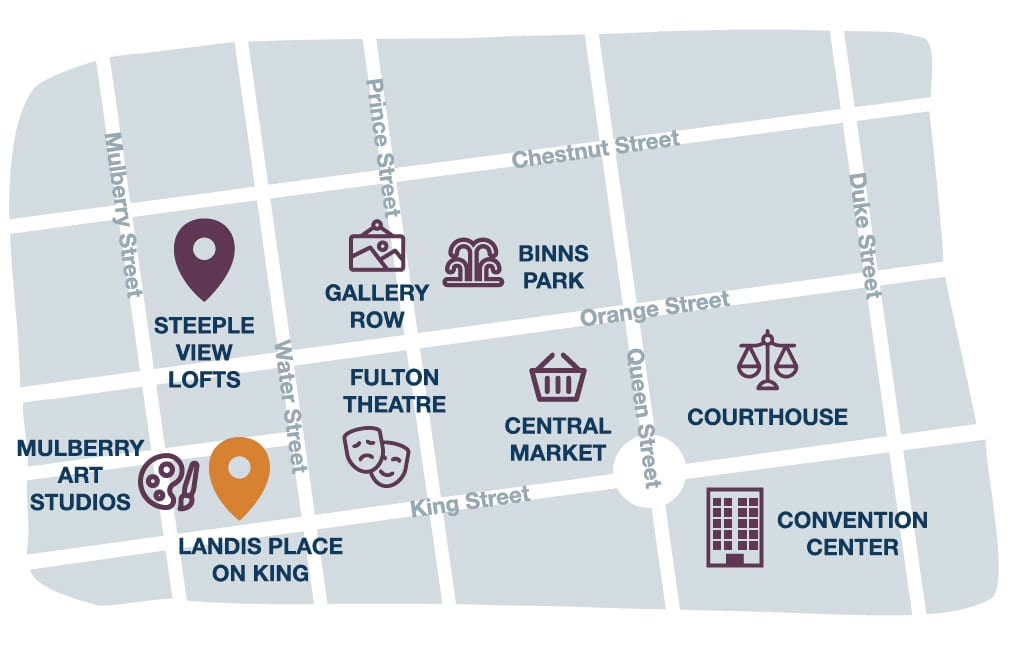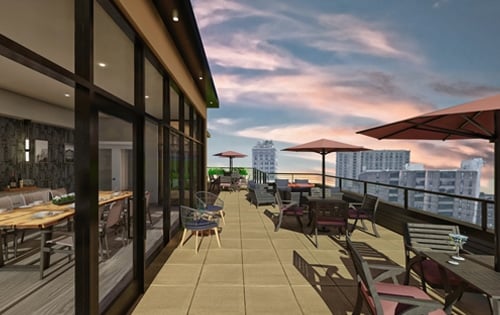 Stay Downtown to Thrive and Age in the Place You Love
Surrounded by a community that cares for them and the opportunity to participate with services, the families of older adults can have peace of mind!
One- & two-bedroom apartments with two bath, 1.5 bath, and 1 bath options
All units have a balcony or patio with views of the cityscape
About Landis Communities
At Landis Communities, we continue to grow our established reputation for excellence in serving aging adults. The name Landis has value—the history, the legacy, the excellent reputation. We are guided by our values of joy, compassion, integrity, stewardship and community, while staying faithful to the heritage established by our past leaders and are prepared to continue this legacy with each generation. Landis Communities is one organization with three distinct parts: continuing care retirement communities, home and community-based services, and affordable, low-income, and middle-income independent living options.