Spacious Apartments Suitable for Small Pets
With pet-friendly senior apartments that range in size from 739 sf to 1,209 sf, you will have plenty of room for a small pet no matter which unit you choose. Cats and dogs especially love the North and East views offered by the units' windows and balconies.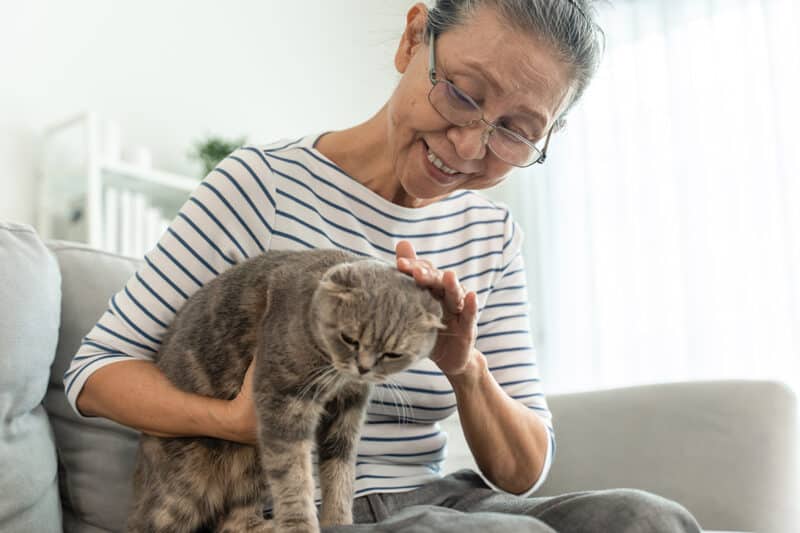 Kinds of Pets You Can Bring
Our pet-friendly senior apartments allow dogs, cats, birds, and fish (two pets up to combined maximum of 100 pounds). If you have a different kind of pet that you would like to bring to live with you, reach out to us before completing your application so we can determine if your pet is suitable for apartment living at Landis Place on King.
A Courteous & Considerate Community
Any resident of Landis Place on King who owns a pet is expected to care for and manage their pet in a manner that is safe, courteous, and considerate of others in the building. Dogs must always be leashed and kept under reasonably quiet control when entering and exiting the building, and owners must clean up after their pets as necessary to keep our living environment safe, sanitary, and enjoyable for everyone who lives here.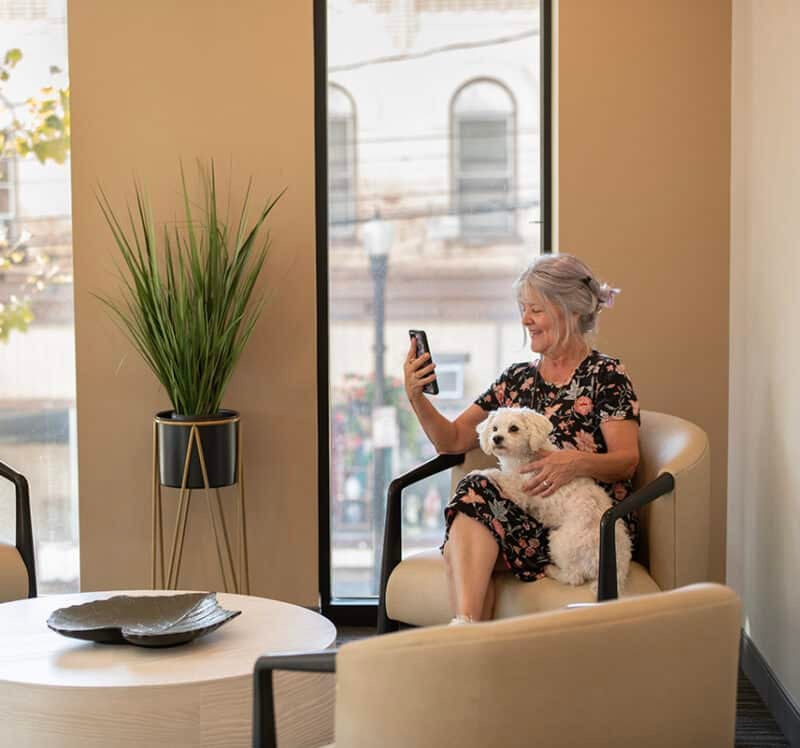 Living here at Landis Place on King has been great so far. I love my neighbors and the close proximity to all the city has to offer. My dog Jake has made many dog and people friends in the building and at the local dog park. Everyone knows his name, and he loves it!
Victoria, Resident
Lancaster City Loves Dogs!
Look around Lancaster City and you'll see a community that absolutely adores dogs. From Buchanan Park's Beau's Dream Dog Park to a variety of restaurants that invite you to bring your furry friend, you and your pooch will surely feel welcome here and have many opportunities to explore your new neighborhood together.
Want to Learn More?
For more information about living with pets in our pet friendly senior apartments at Landis Place on King, please consult our Pet Agreement for information about the maximum size your pet can be, what fees apply to your pet, the maximum number of pets allowed, and our rules for pet owners. For additional questions, please call 717-923-5282 or email us at LPK@landis.org.
Learn More and Request a Tour