Imagine a home that is not only cozy and comfortable, but also better for the environment and bursting with practical means of conserving energy and water.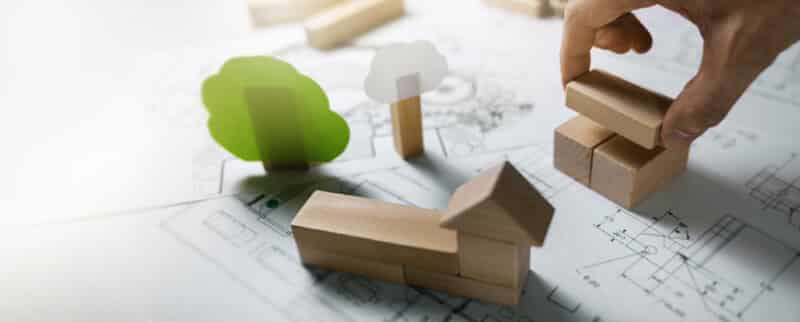 Over the last few years, "green" living has become trendy, and for good reason!
Environmentally friendlier living and green practices protect the environment, conserve energy, and foster a healthier, more sustainable lifestyle. And – as an added bonus – the more energy efficient the living space is, the lower the operational costs are for its residents.
Enter Landis Place on King, where very exciting green initiatives are happening right now!
Landis Place on King has been designed and constructed to achieve the National Green Building Standard® (NGBS) Gold certification. NGBS is a standard for residential buildings that provides certified ways to verify green construction practices.
The certification demonstrates excellence and high-performance in several categories: Lot Design and Development; Resource Efficiency; Water Efficiency; Energy Efficiency; Indoor Environmental Quality, and Building Operation and Maintenance.
In order to ensure Landis Place on King meets all of the high standards associated with the Gold certification, a verifier regularly visits the site.
Living spaces that are NGBS Green Certified aim to be 20-30% more efficient than conventional builds, and Landis Place on King is no exception!
Landis Place on King has been constructed to address specific environmental issues, and some of those most innovative designs aim to limit moisture problems, reduce indoor pollutants, promote attainable energy and water-saving technologies, and provide fresh air for residents.
All of these perks are instrumental in not only ensuring the health of the environment but also the health of residents, which is always a top priority.
Landis Place on King boasts special features that reflect its green approach. The building is heavily insulated to reduce moisture and air penetration, which also aids in reducing noise transfer. The goal has been to make the building as air-tight as possible, therefore there is strong sealing at the windows and doors.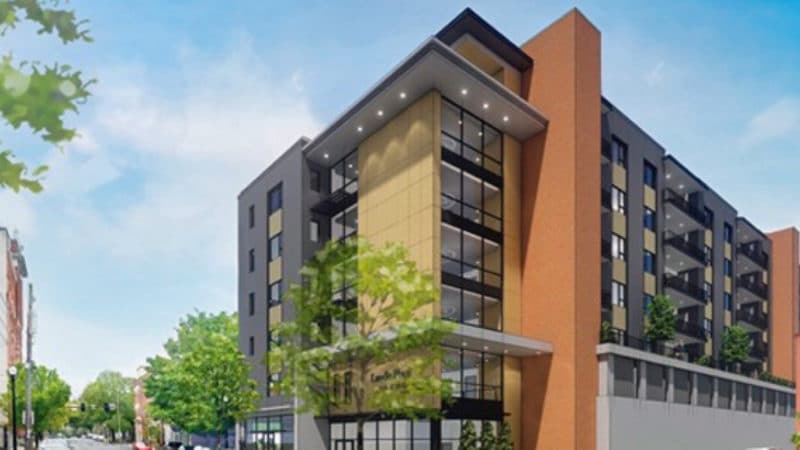 Units at Landis Place on King have high efficiency heat pumps which result in operational and energy savings. Units have Energy Star appliances, which utilize less energy than traditional appliances. In fact, according to the Energy Star website, the appliances must adhere to energy efficiency criteria set by the US Environmental Protection Agency or the US Department of Energy.
Additionally, Landis Place on King has LED lighting, which has fewer negative environmental impacts than incandescent bulbs and CFLs, thanks to its energy efficiency. There are low-flow faucets and toilets in all units to reduce water usage. Paint and adhesives are low VOC, and waste from construction and demolition is being recycled.
A green roof provides a buffer for rainwater, reducing runoff and the ambient temperature, regulates the indoor temperatures, purifies the air, saves energy, and encourages biodiversity in Lancaster city.
Landis Place on King not only provides residents with a caring community in a prime location, but it also provides them with the assurance and peace of mind that they are playing an important role in conserving energy and protecting our environment.
These efforts are just part of Landis Communities commitment to its guiding value of Stewardship. Recent construction and renovation efforts across the organization have included these kinds of initiatives. From the use of geothermal heating and cooling efforts to the use of high efficiency lighting and porous pavement, to name a few things, Landis Communities continues to set high standards for use and protection of resources.