Check out the latest progress at the Landis Place on King construction site. Don't forget you can always watch the construction progress live on our webcam!
It is so exciting to see the floor plan of the new 55+ apartments coming to fruition.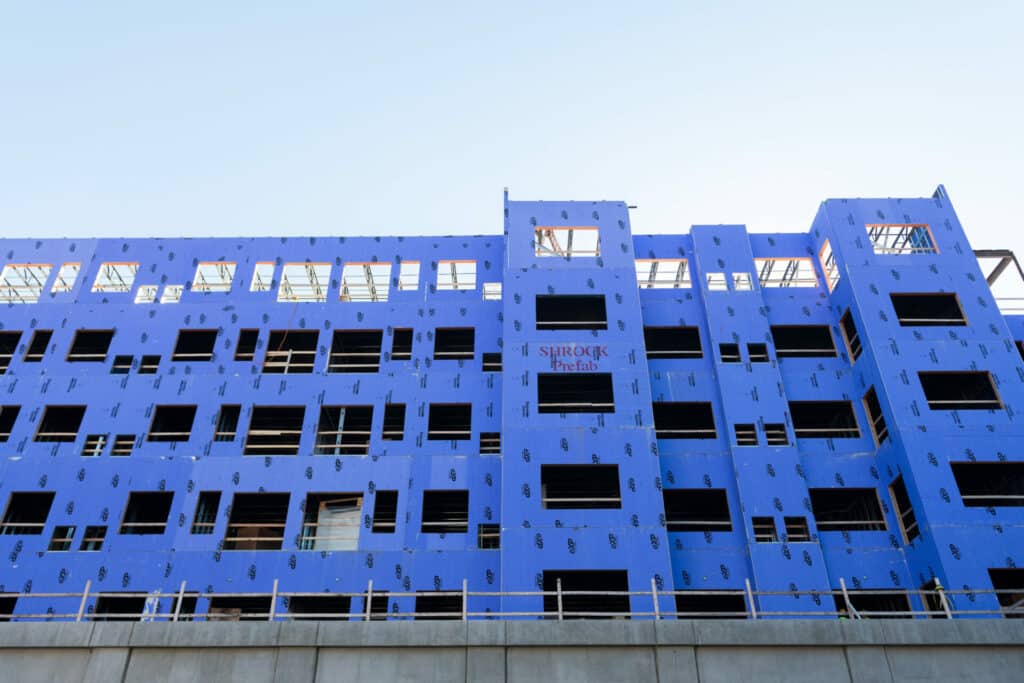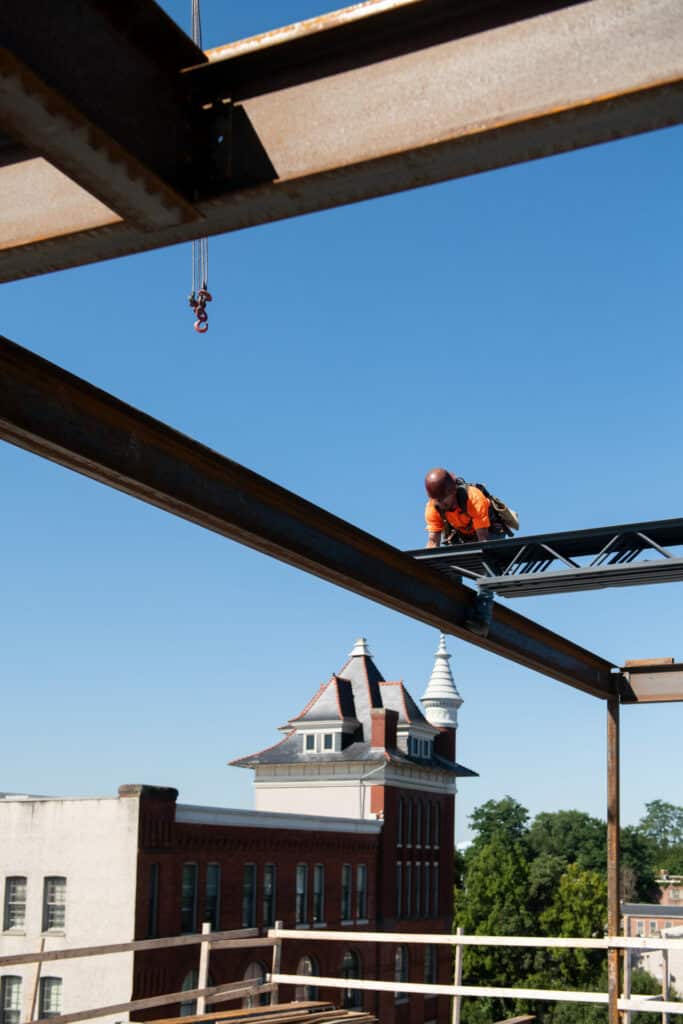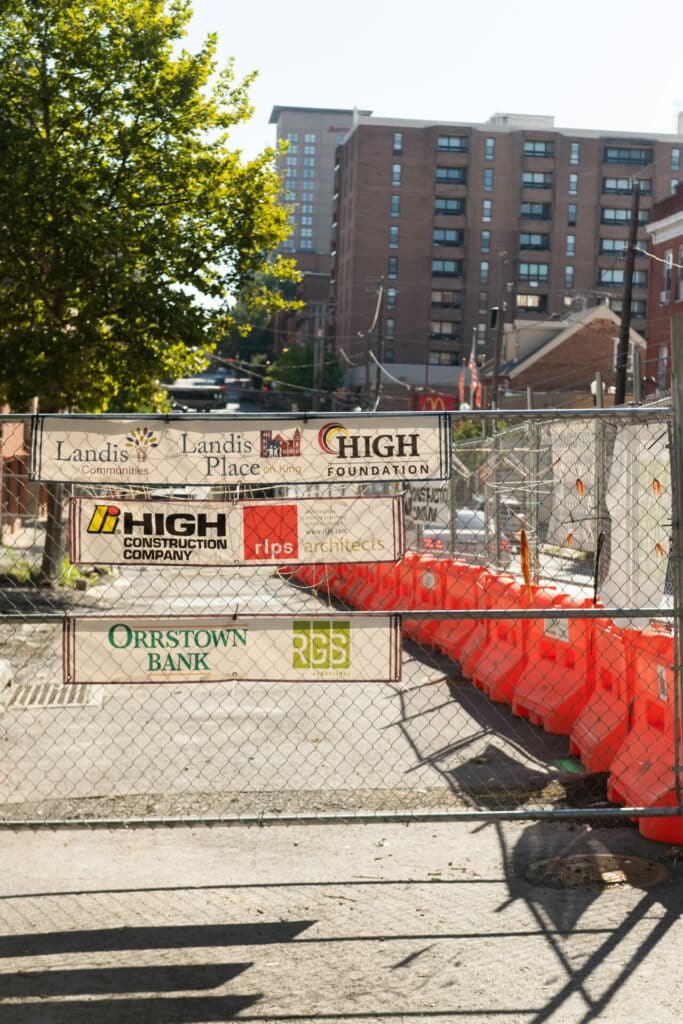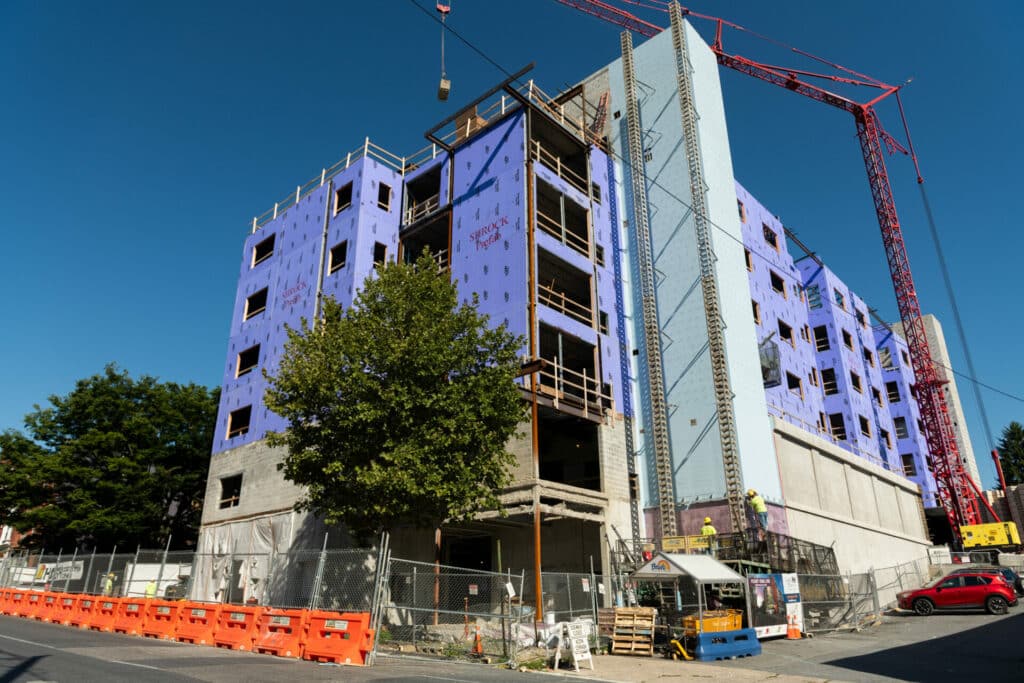 Wiring panels are being installed throughout the building.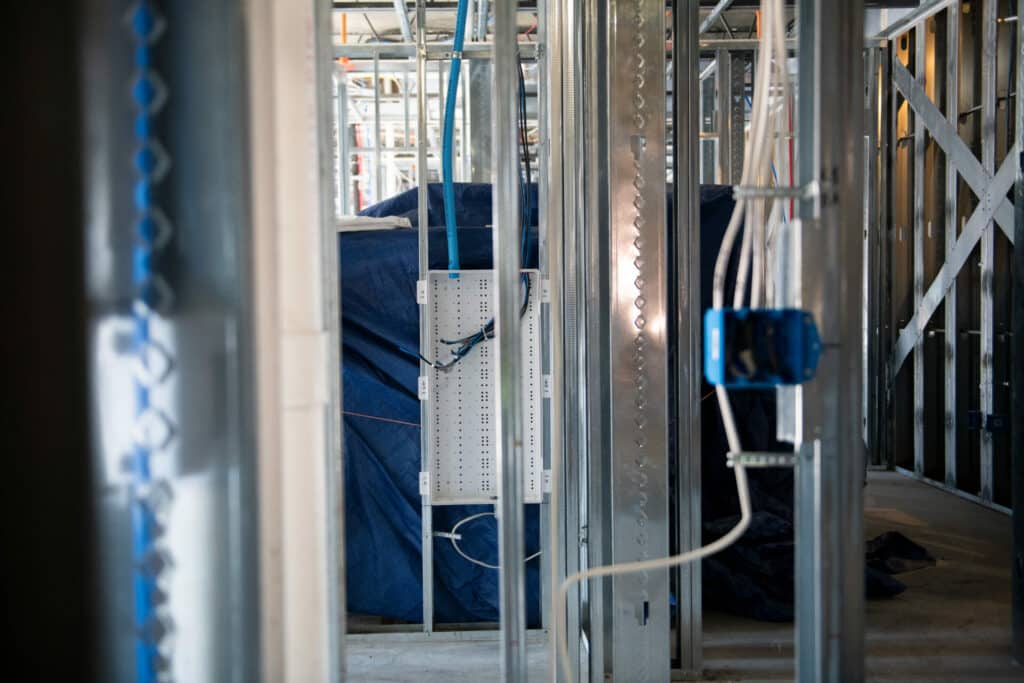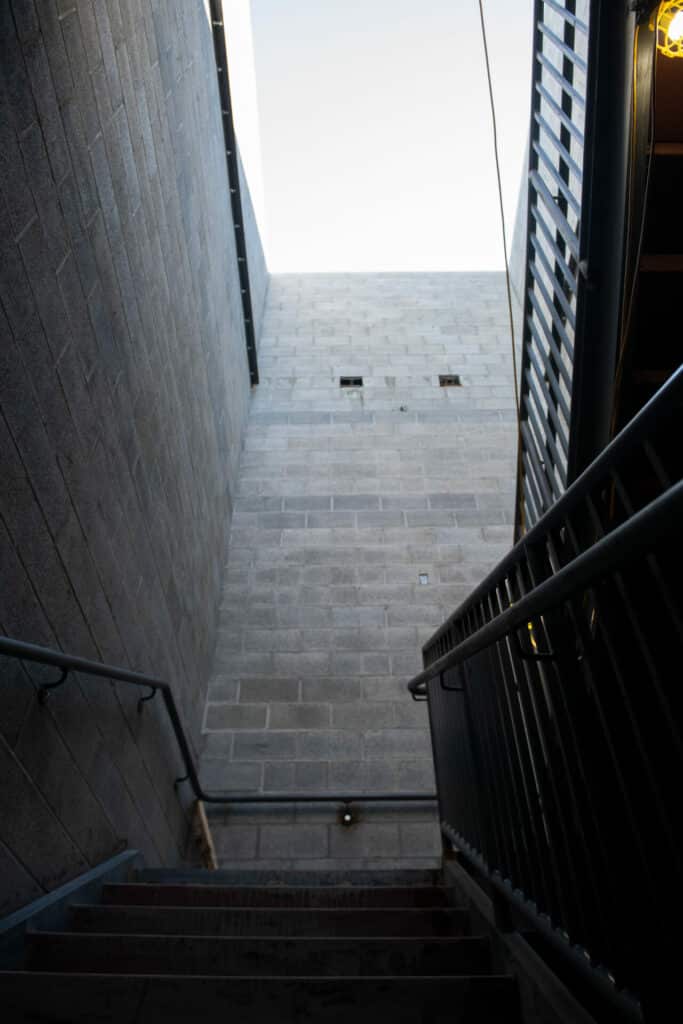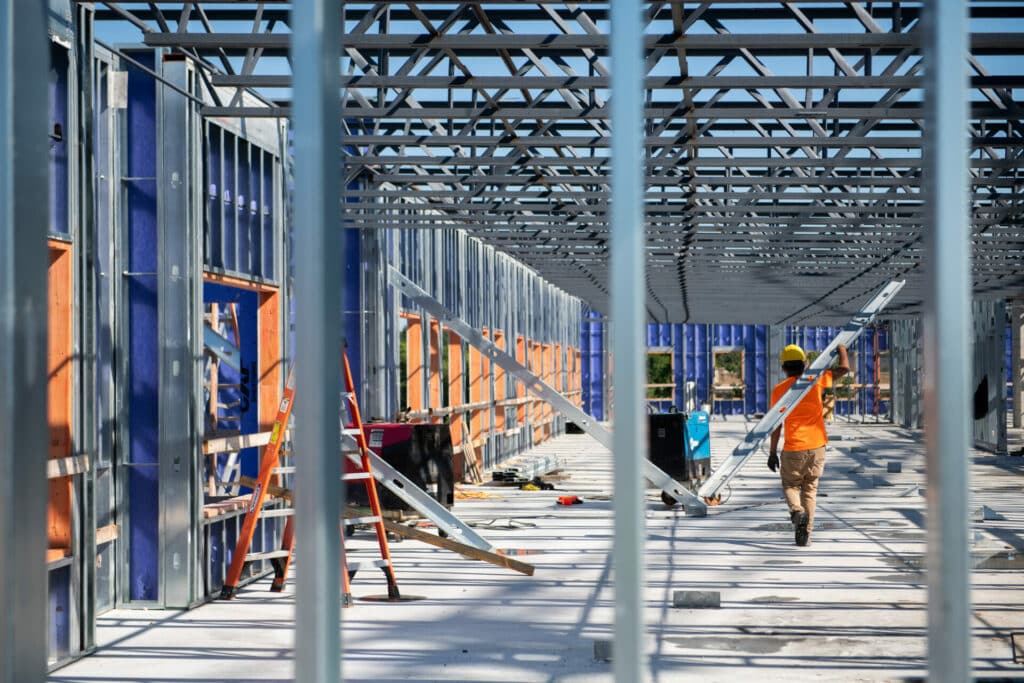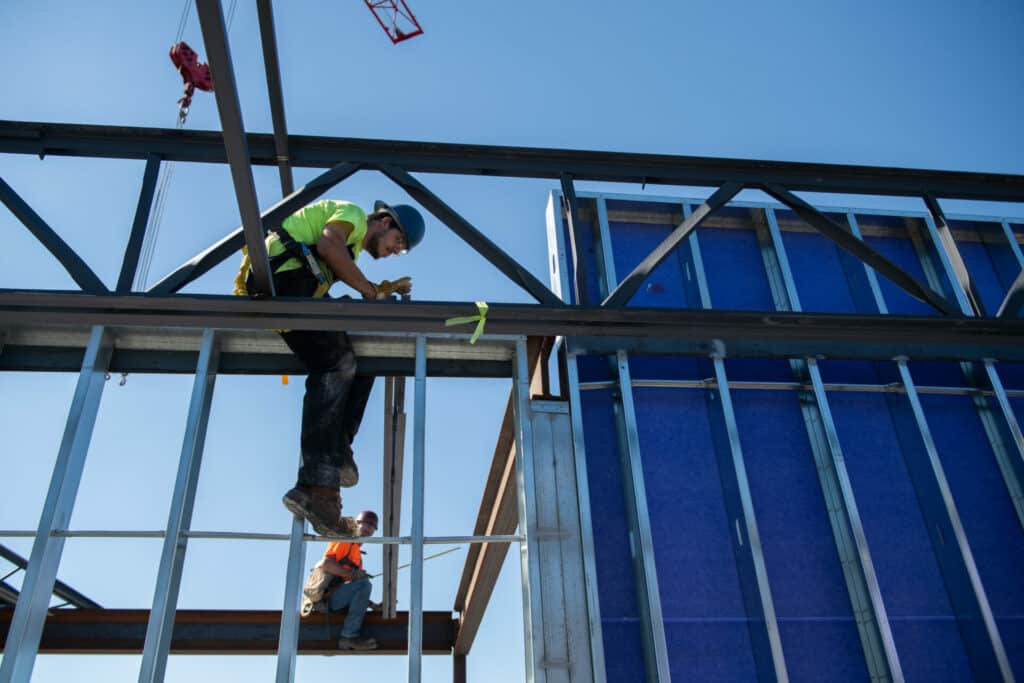 Installing Hoistway
The crane assists in the process of installing hoistway, a shaft that is used to house the elevator.
Rows and rows of beams strengthen the integrity of the entire structure.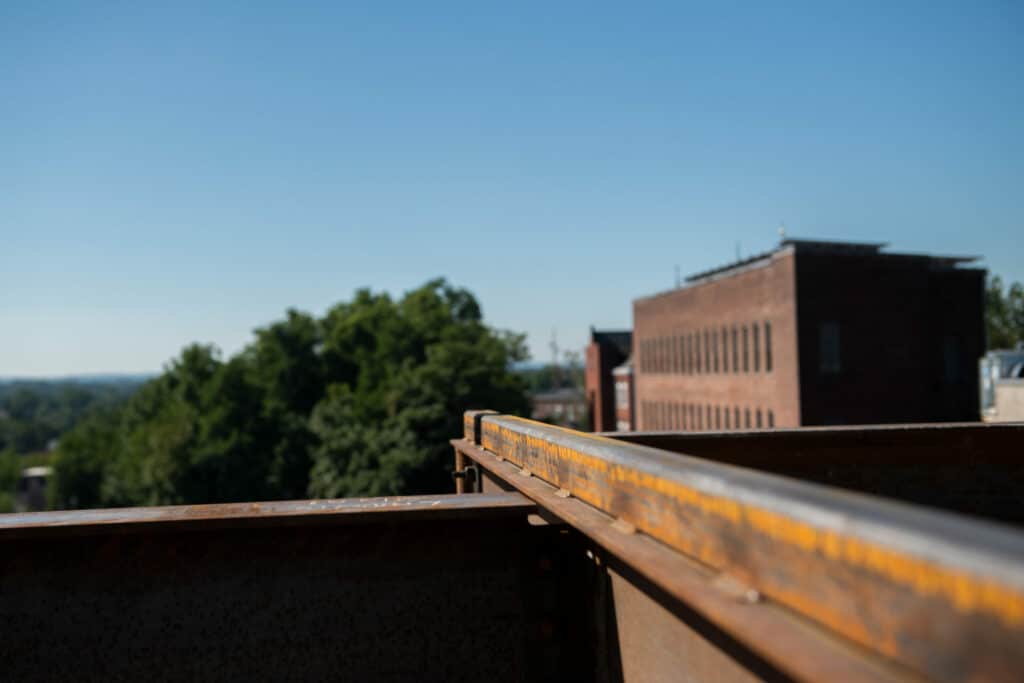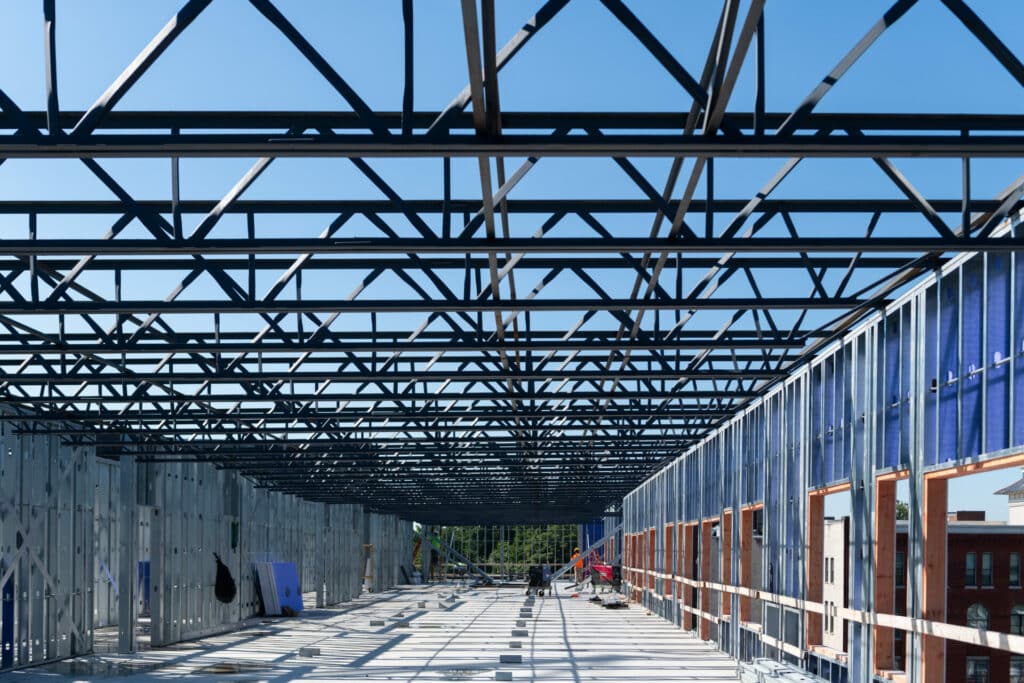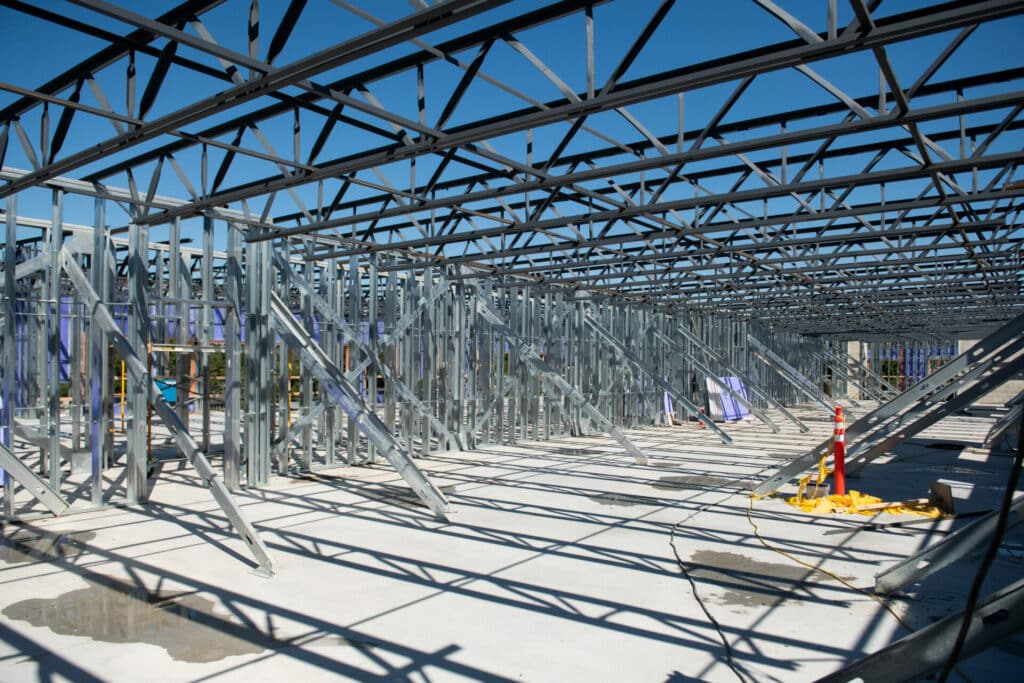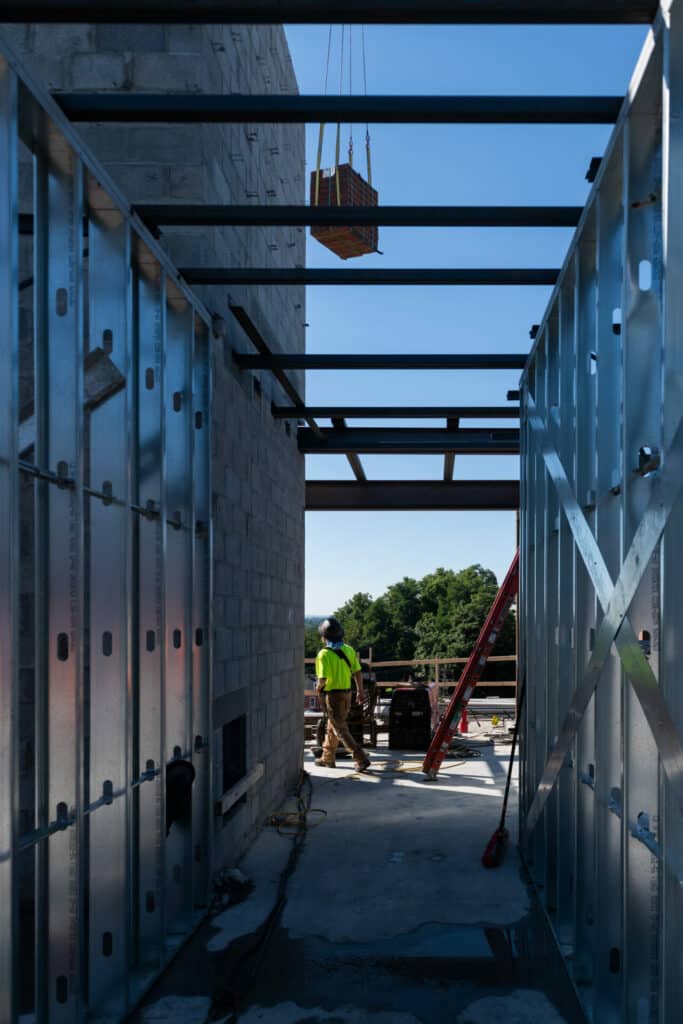 Roof Trusses Have Arrived
The first load of roof trusses have arrived and setting is underway.
Pieces are carefully joined together in the soldering process.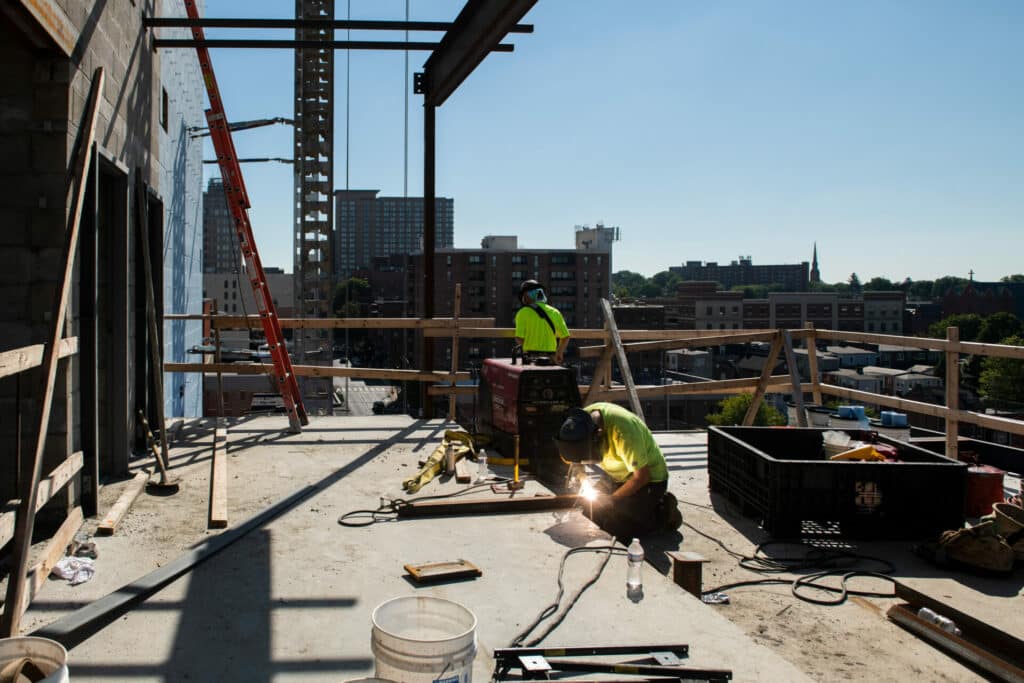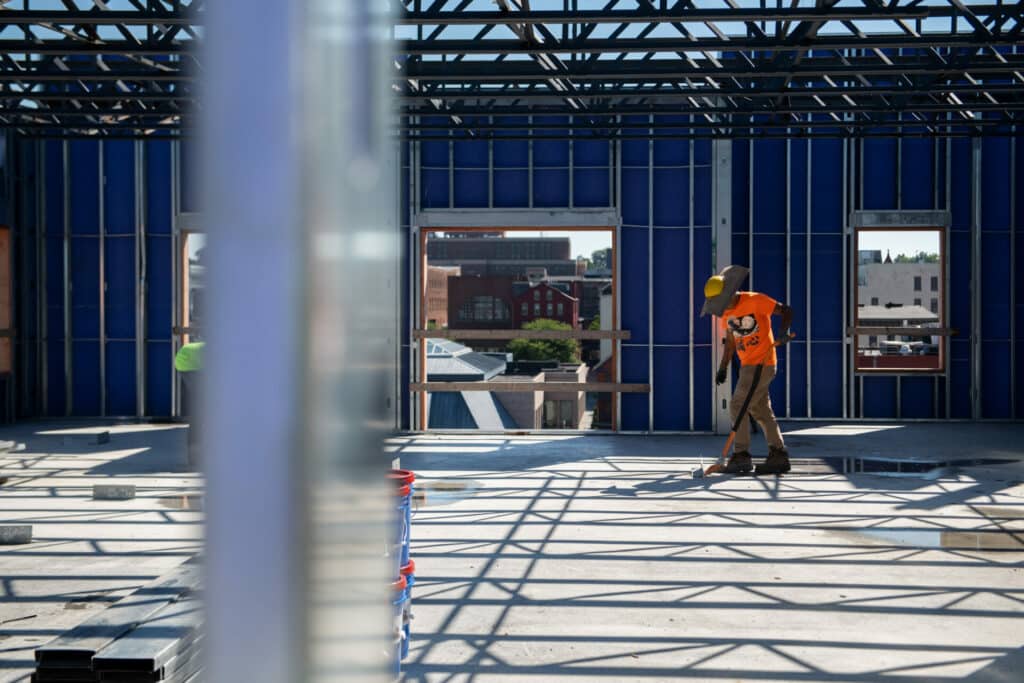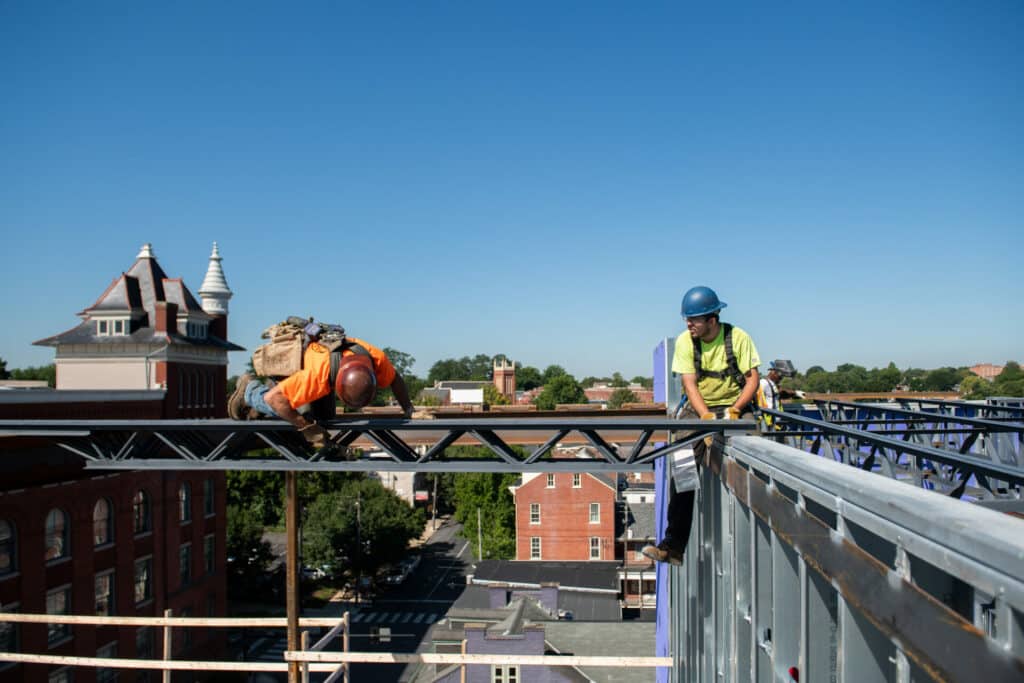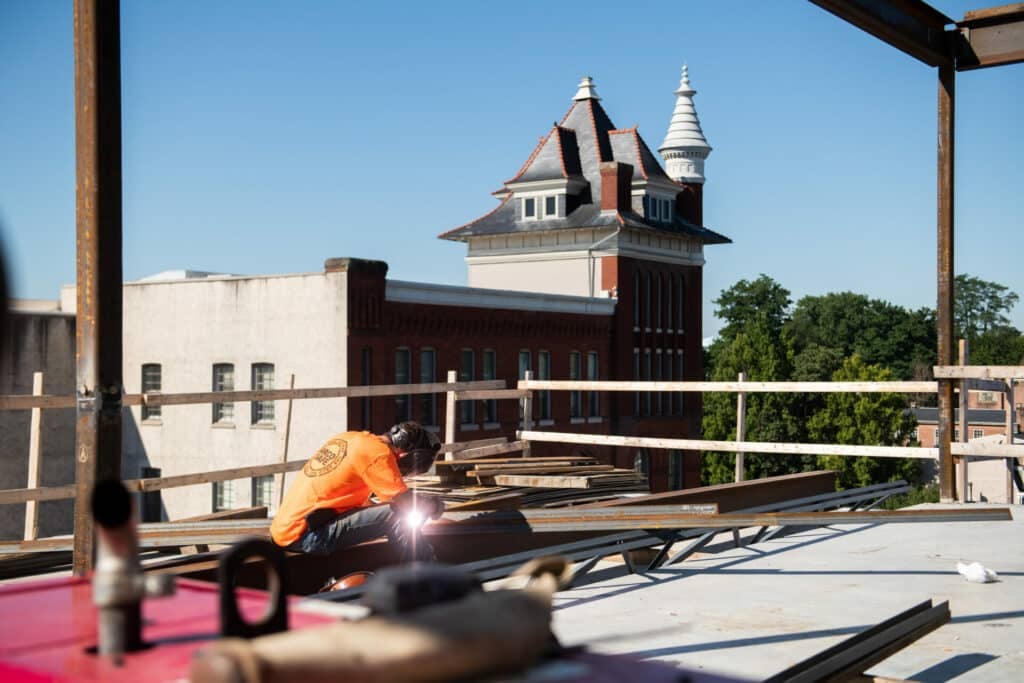 Air and Moisture Barrier
Systems of materials are being used to control the future air flow throughout the building.