Lancaster City is home to art galleries, art museums, and studio artists, but did you know the city's outdoor scenes are also alive with creativity? Lancaster City has beautiful, landmark murals and outdoor sculptures that tell stories and engage the heart of passers-by. Take a walking tour of the city and peruse these artfully decorated locations that capture the imaginative heart of Lancaster County's artists!
Landis Communities is a sponsor of a Welcoming Mural in the West King Street neighborhood. Claudia Rojas, a Cuban-born Lebanon-based artist, will lead the design of a mural be installed on the western wall of Ganse Apothecary, 355 W. King St., at the four-way intersection of Charlotte, Manor, Strawberry, and King Streets.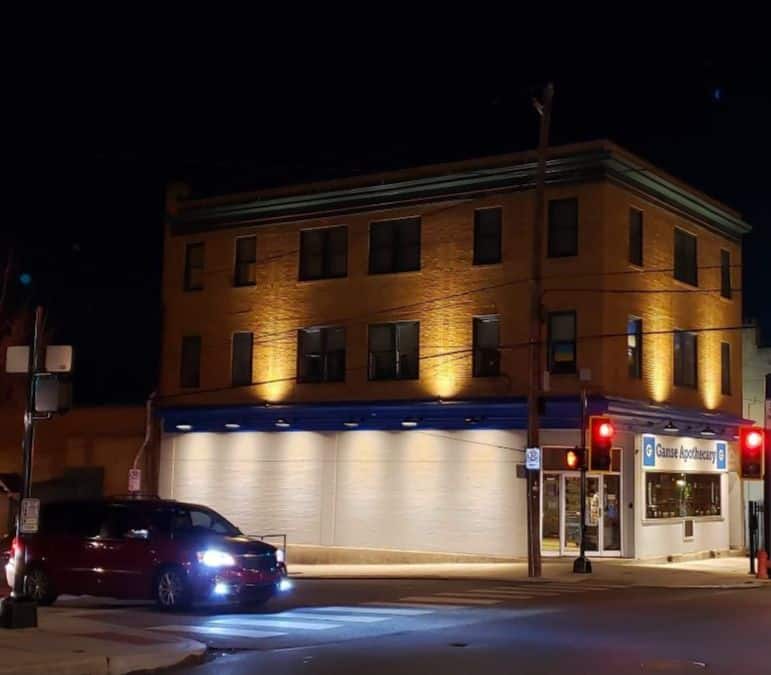 Outdoor Sculptures
Don't miss the abstract metal sculptures, composed of found materials, in Sixth Ward Soldier's Memorial Park (680 E Ross Street). Binn's Park (100 N Queen Street) features both salvaged architectural components and a dancing, computer-controlled fountain. Musser Park (135 N Lime Street) is home to The Lancaster Rose, and The Lion in the Park lives permanently at Reservoir Park (832 E Orange Street).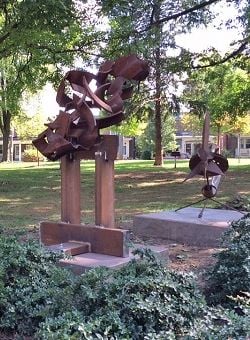 Crystal Park boasts Changing Gears, a bronze and stainless steel, LED-lit fountain, which is close by Rodney Park (Third and Crystal Streets), which showcases its Dancing Arches. Brandon Park (525 Fairview Avenue) houses Revolutions, with its motion-activated LED lights, and Tribute in Bronze honors Thaddeus Stevens at 750 E King Street. In Penn Square (25 S Queen Street), witness the fountain and the Soldiers and Sailors Moment, as well as the Bricks and Mortar path, artfully laid in the shape of the Conestoga River.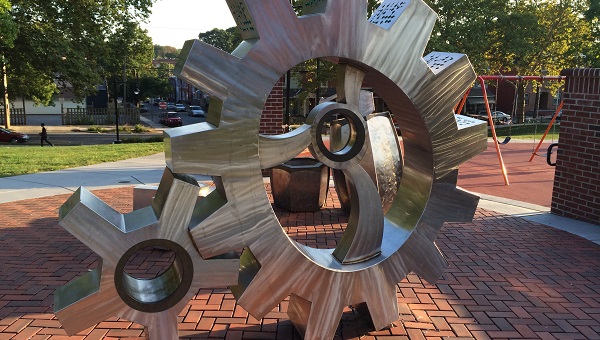 Take a moment to sit and read with the man in bronze while you enjoy the fountain at Steinman Park (26 W King Street), and wait for inspiration by Believe at Vision Corps (244 N Queen Street). Finally, the Silent Symphony of 42 kinetic sculptures across from the train station (53 McGovern Avenue) welcomes residents and visitors home to Lancaster.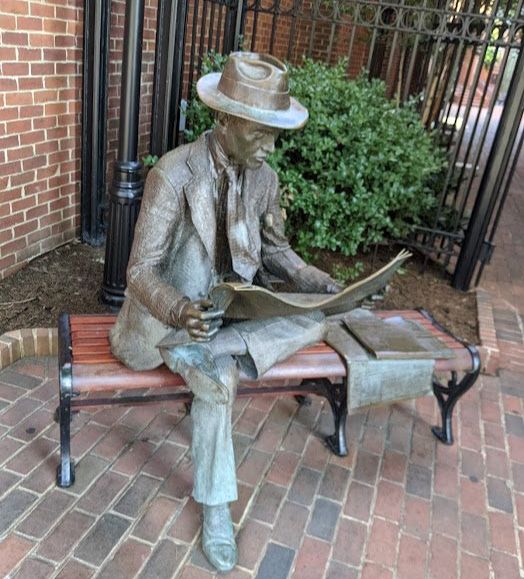 Outdoor Murals
The bright hope and colorful energy of the outdoor murals in Lancaster City will inspire your tour of the town. Lancaster Cleft Palate Clinic (223 N Lime Street) just completed a stunning new mural featuring a vivid nature scape and a quote from Lao Tzu, and the nearby intersection of Grant and Jefferson Streets is the home of Charlie's Star.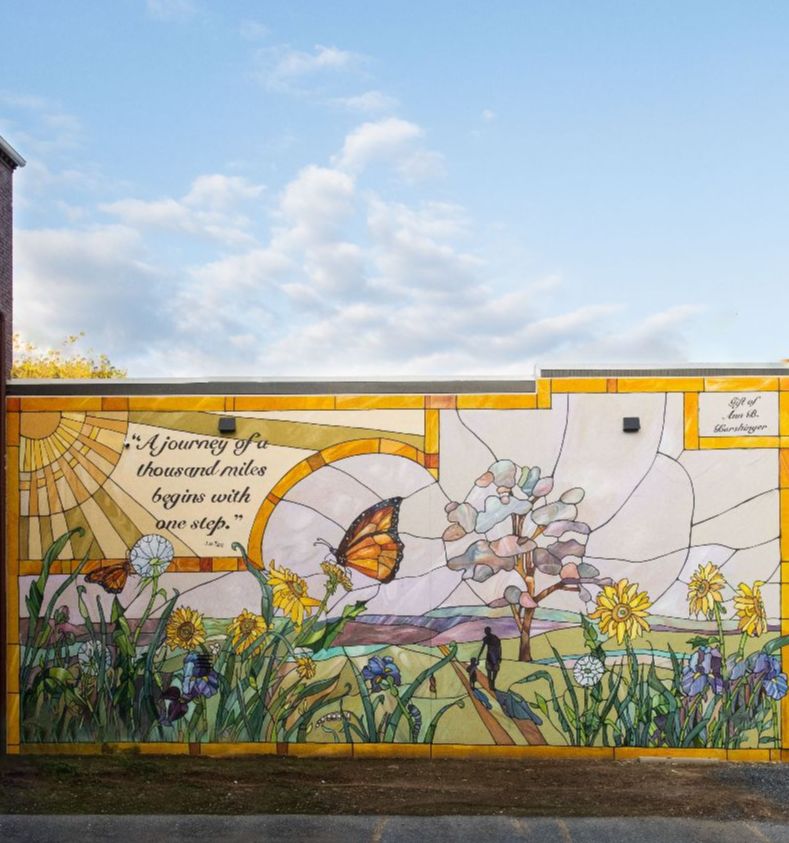 The neighborhood came together to design Rise with Strength (681 Manor Street), and the city's neighborhoods are represented in living color in Welcome to the East Side (347 N Plum Street), the Grant Street Mural behind the Lancaster Chamber of Commerce, and Tribute to Cabbage Hill (744 Poplar Street).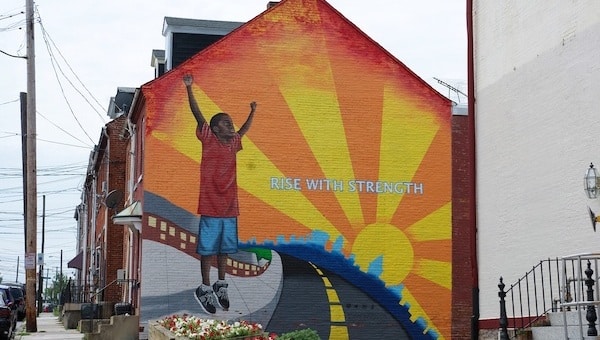 The Reservoir Park Memorial (828 E Orange Street) engages Lancaster's children, while the Ewell-Gantz mural (444 S. Christian Street) celebrates two who grew up in North Lancaster before their fame. Conjuring Giants (24 E King Street), One Shining Light (Shippen and Locust Streets), and Rise (300 block of Beaver Street) promise hope for a more unified future.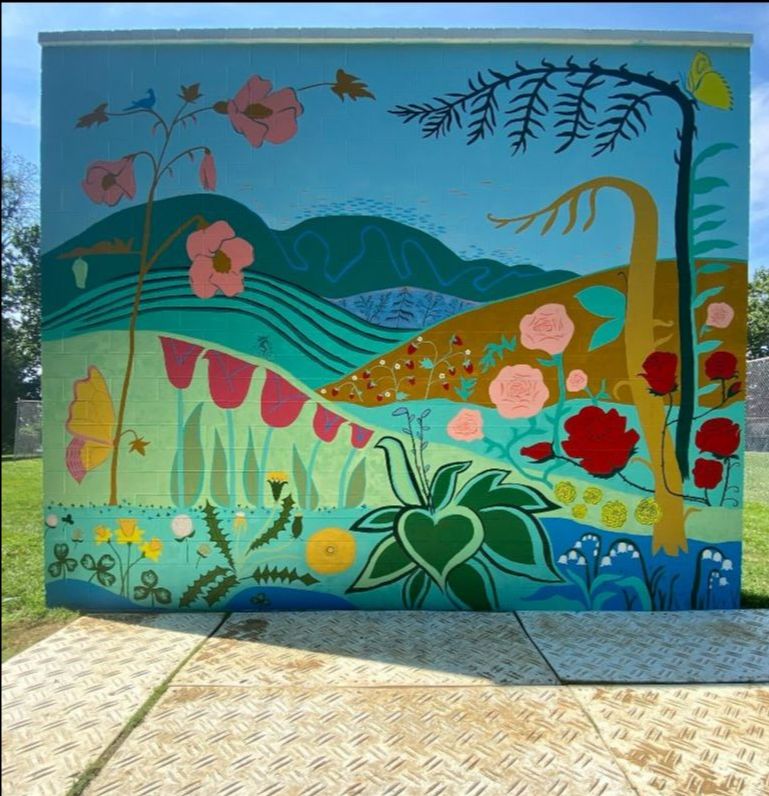 In addition to these outdoor displays, Lancaster City is home to art museums like The Demuth Museum, Lancaster Museum of Art, and the Phillips Museum of Art at Franklin & Marshall College.
Landis Communities invites you to enjoy viewing and enjoying the art in downtown Lancaster, while observing best safety practices so we can all be healthy.