Check out the latest progress at the Landis Place on King construction site. Don't forget you can always watch the construction progress live on our webcam!
Rooms are being formed as the interior space of Landis Place on King continues to come together.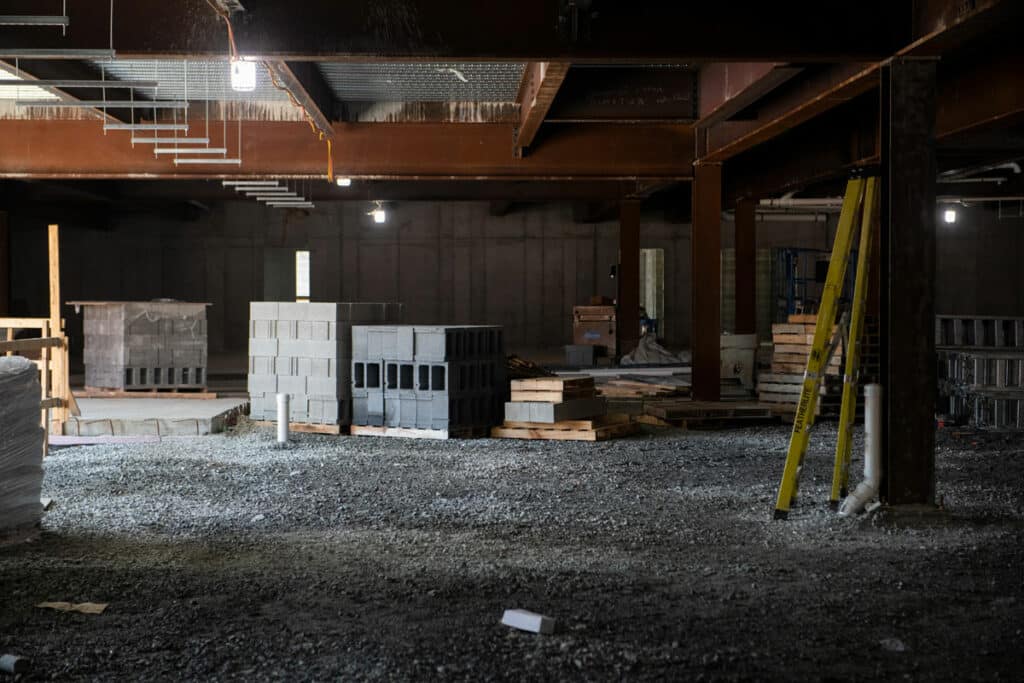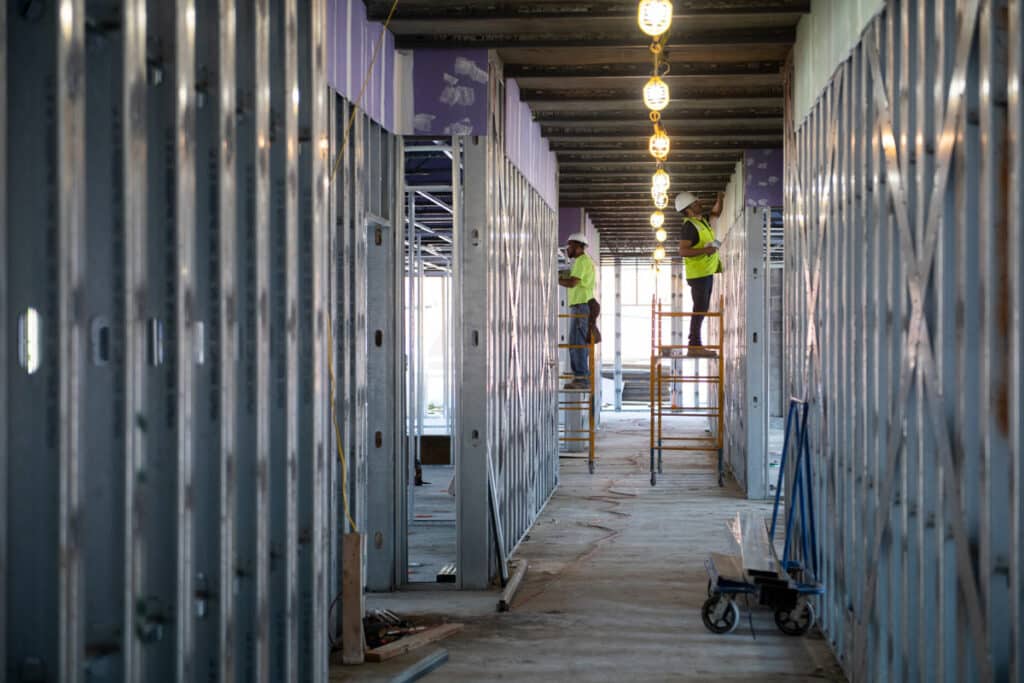 May Construction Progress
Watch Landis Place on King as it comes to life!
Builders diligently lay the subfloors for the new 55+ apartments.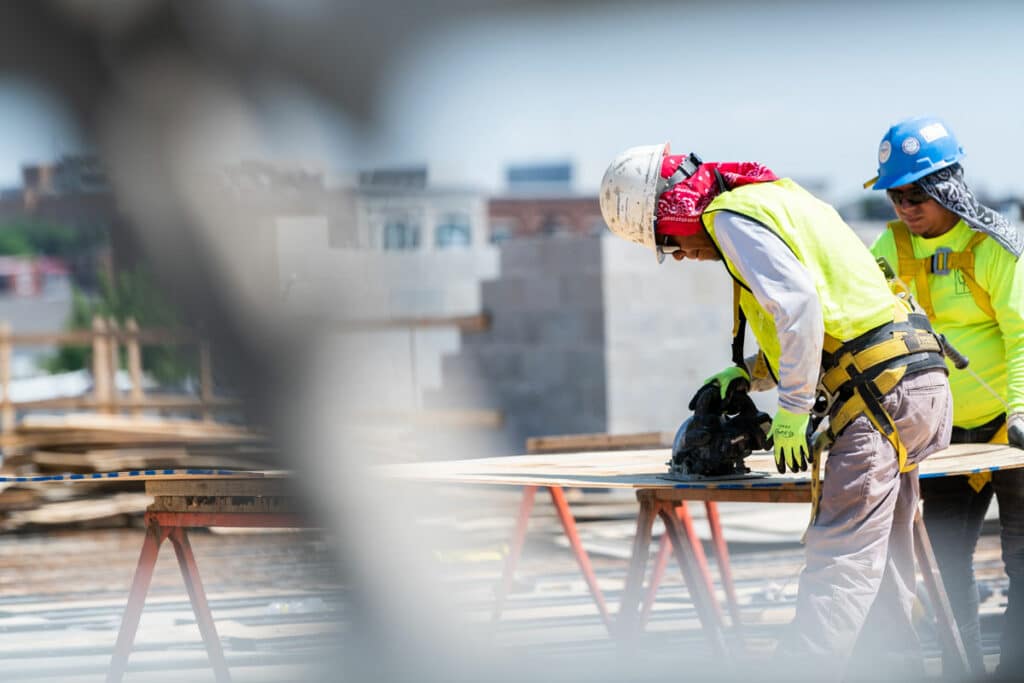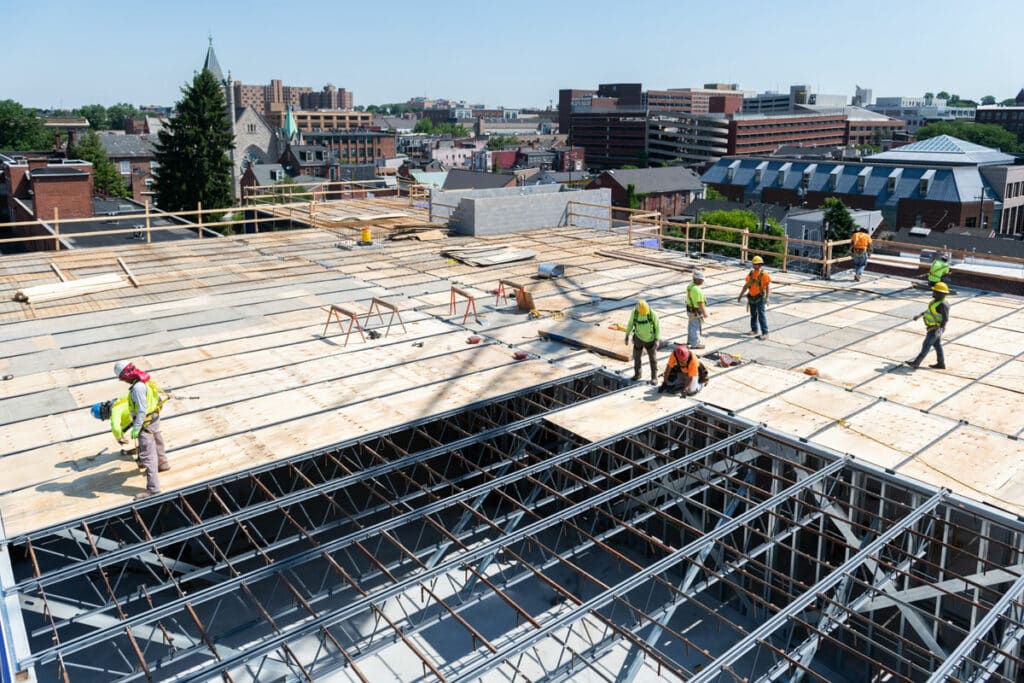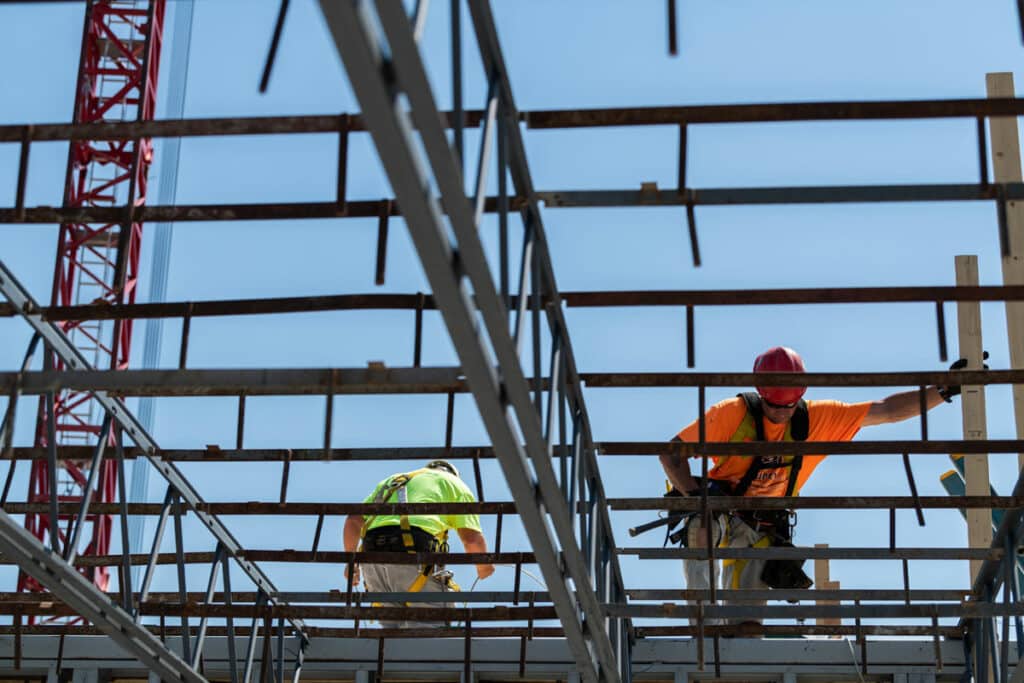 As the building expands upward, our future residents look forward to the modern space they will soon call home.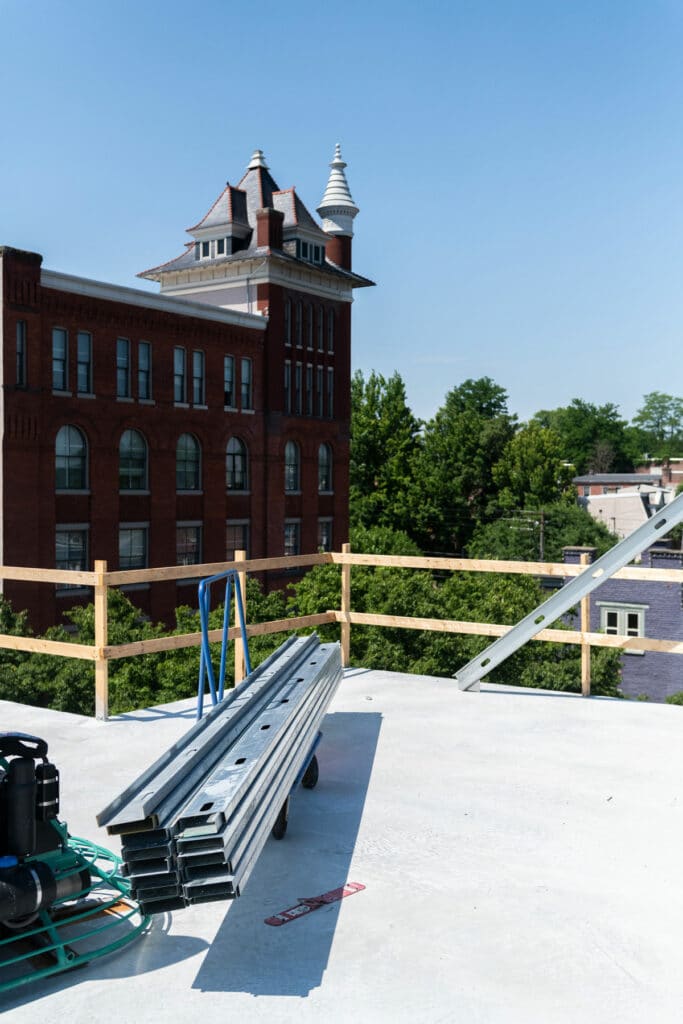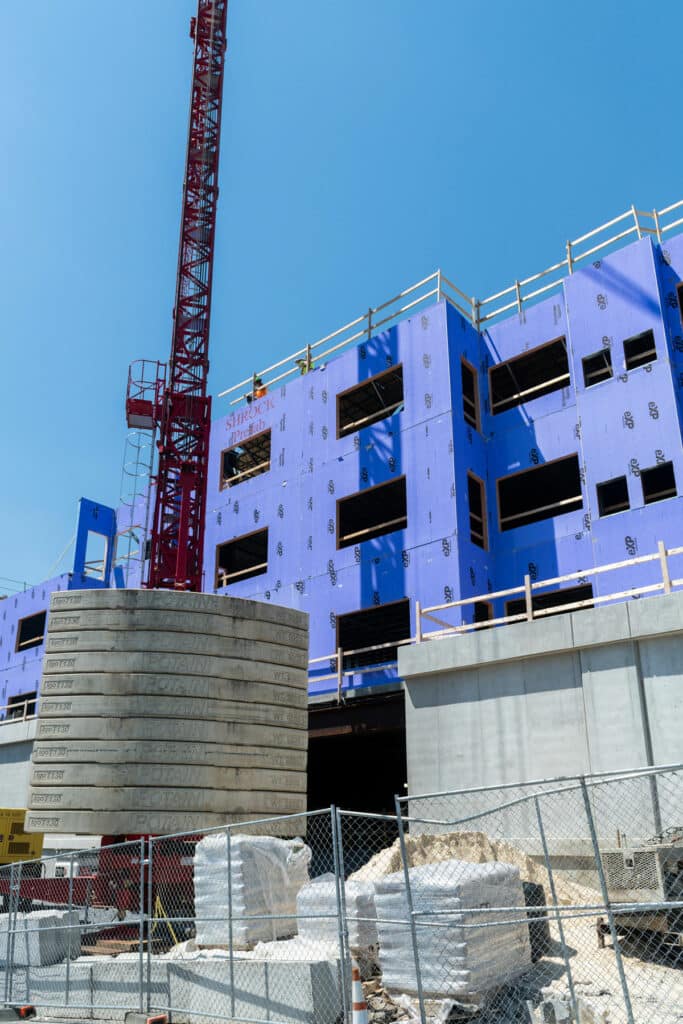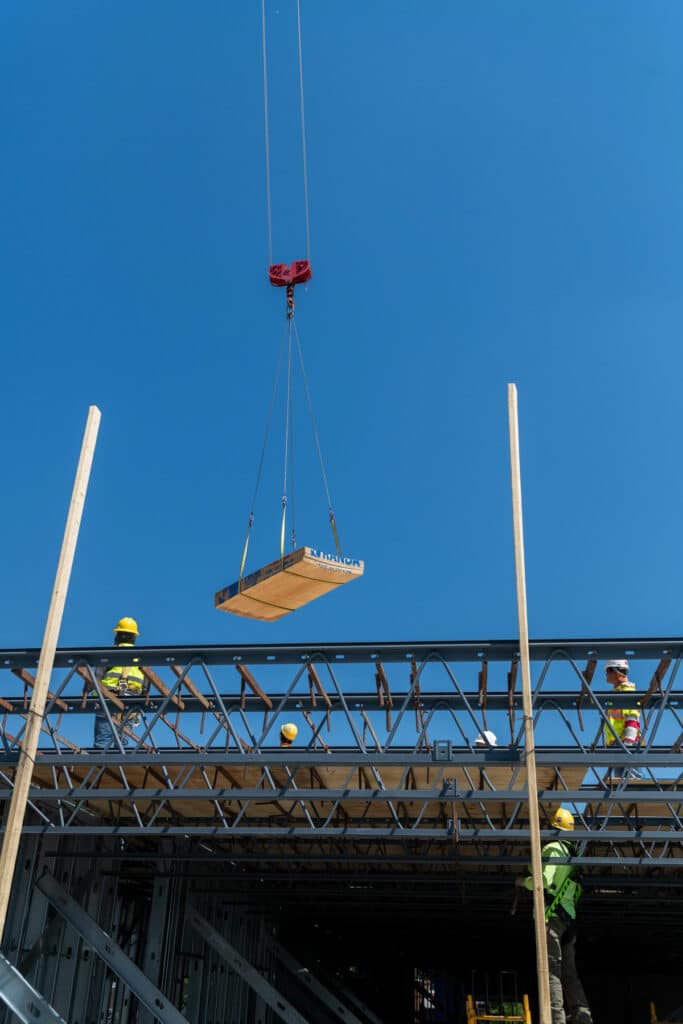 The exciting vision is coming to life as workers pay close attention to every detail of the building plan.