Check out the recent progress at the Landis Place on King construction site. Don't forget you can always watch the construction progress live on our webcam!
A crane carefully lowers a wall panel while the construction workers diligently move it into place.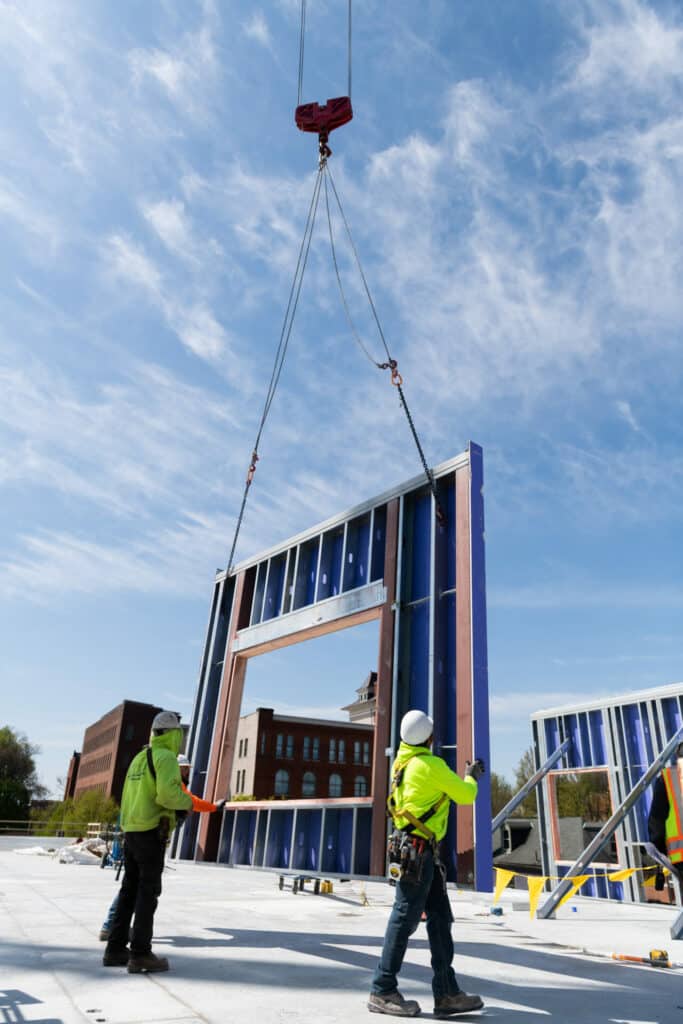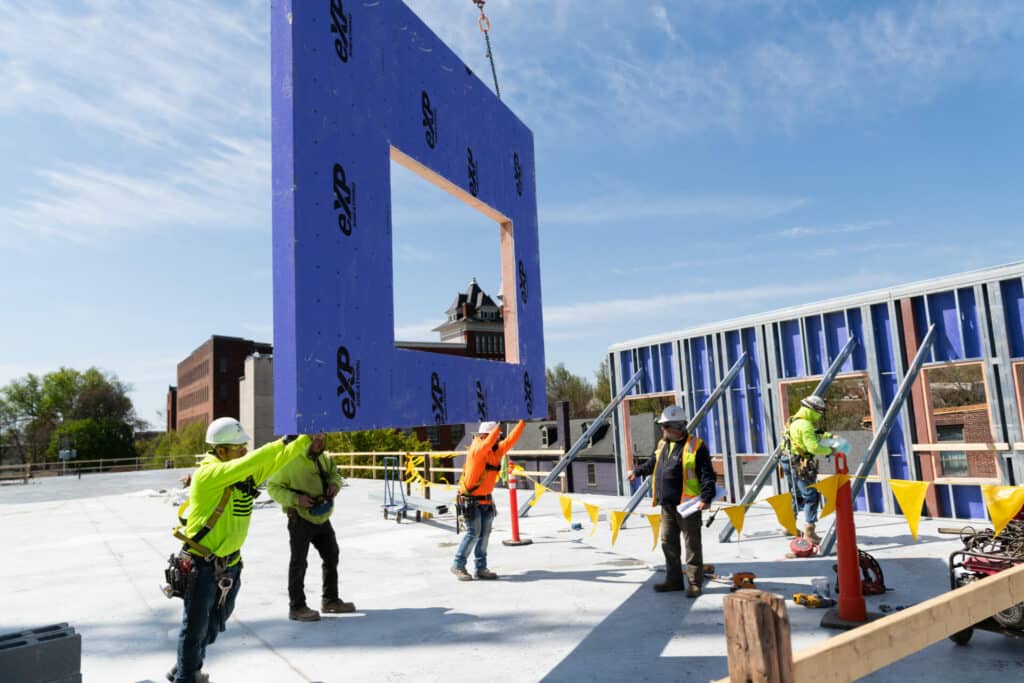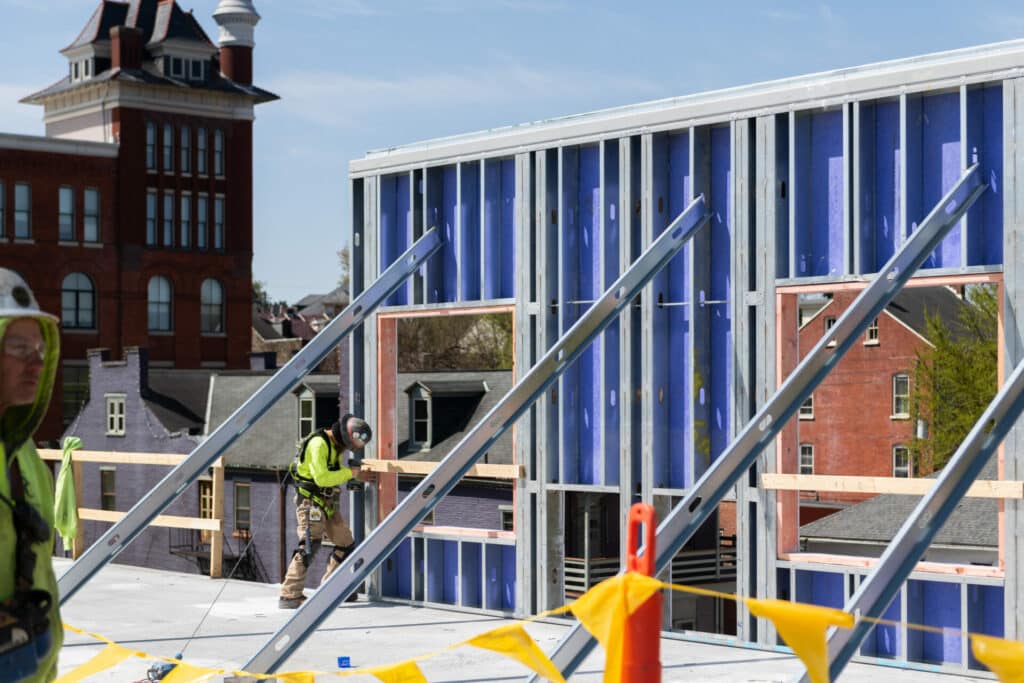 April Construction Progress
Watch Landis Place on King as it comes to life!
Steel, wood and concrete materials all create a structurally sound building on West King Street.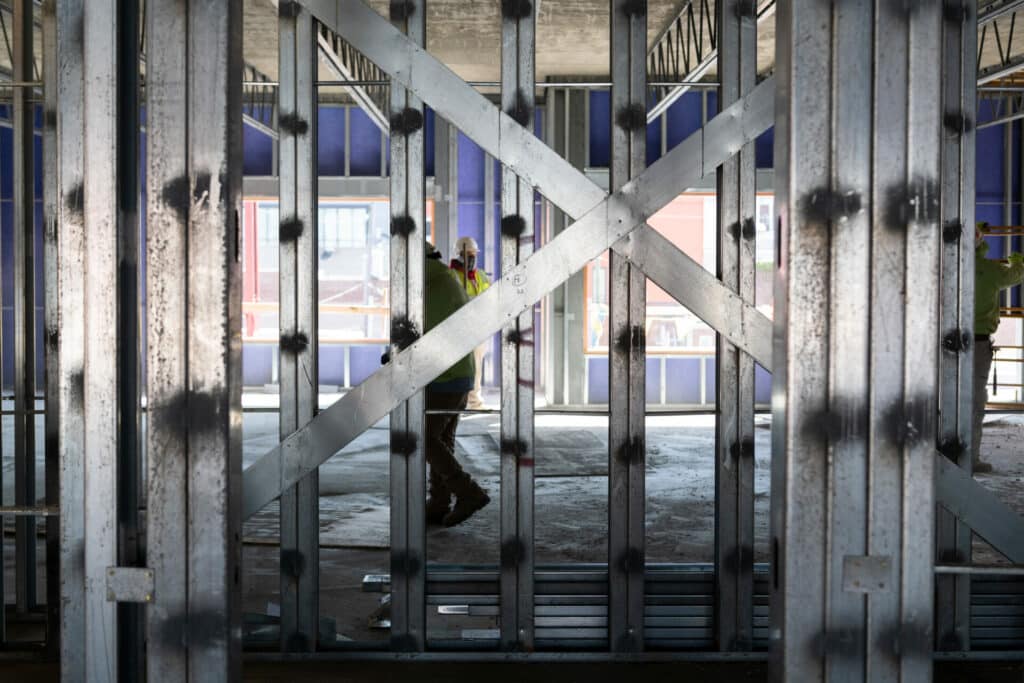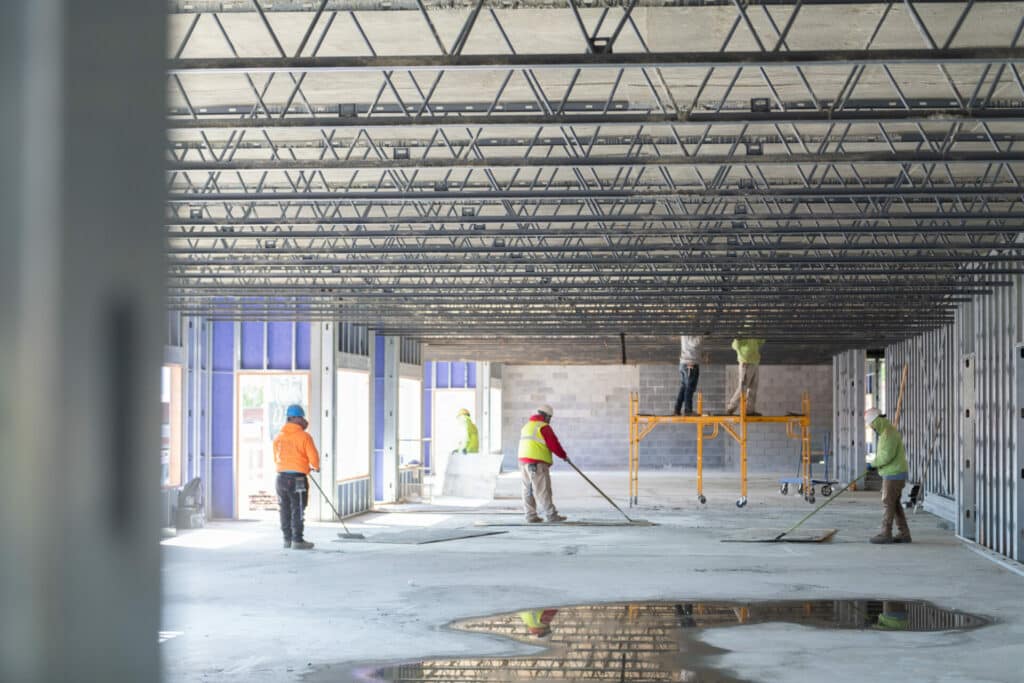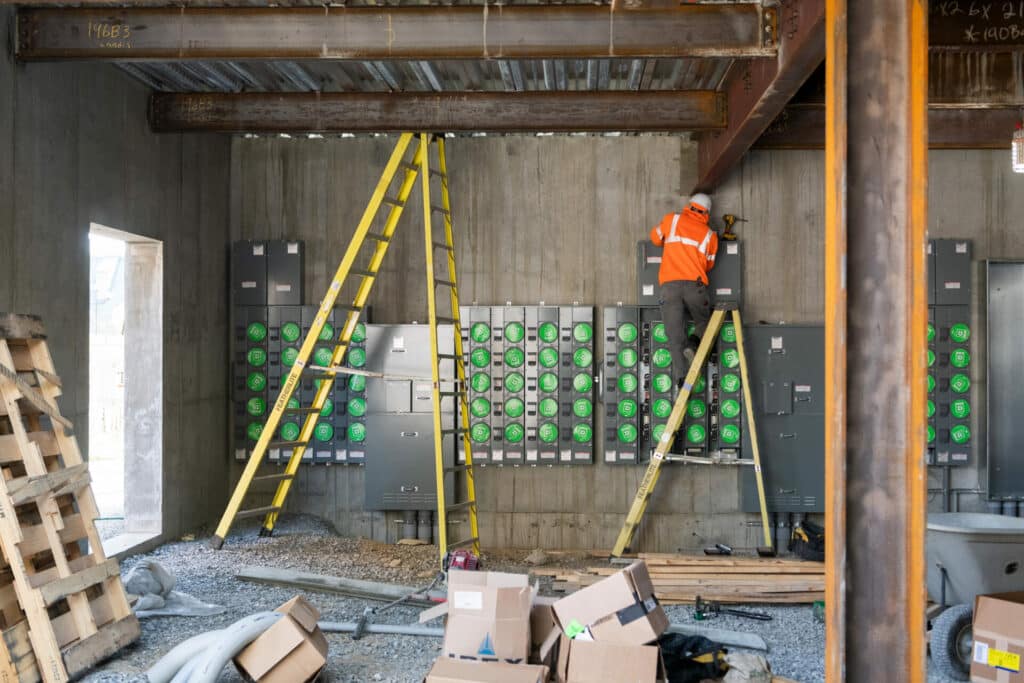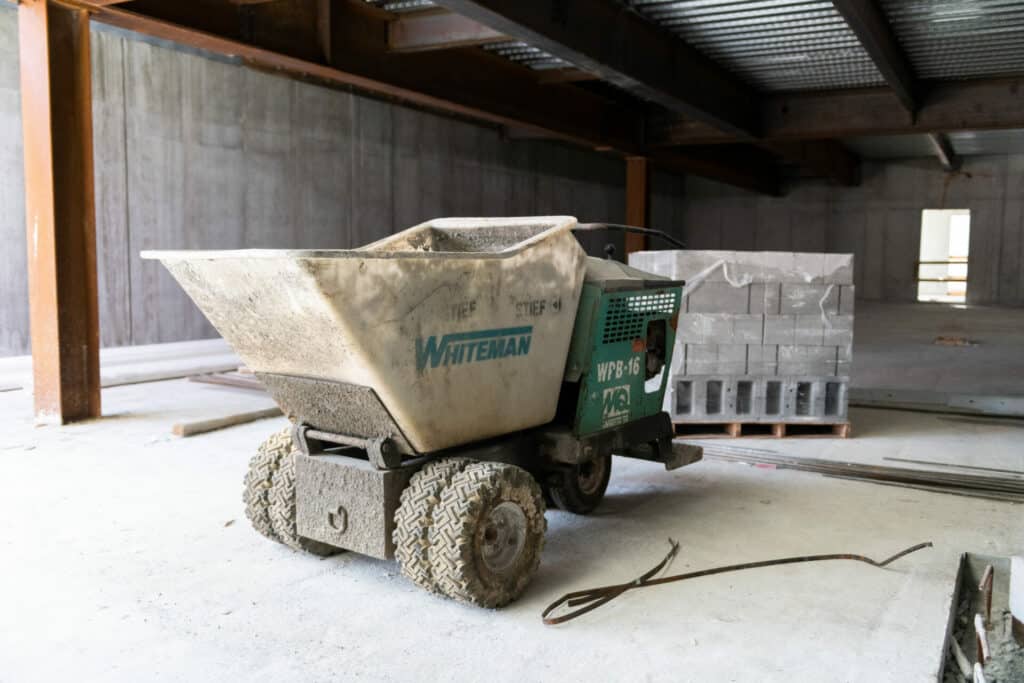 Each day brings us another step closer to completing the contemporary apartments for the future 55+ residents.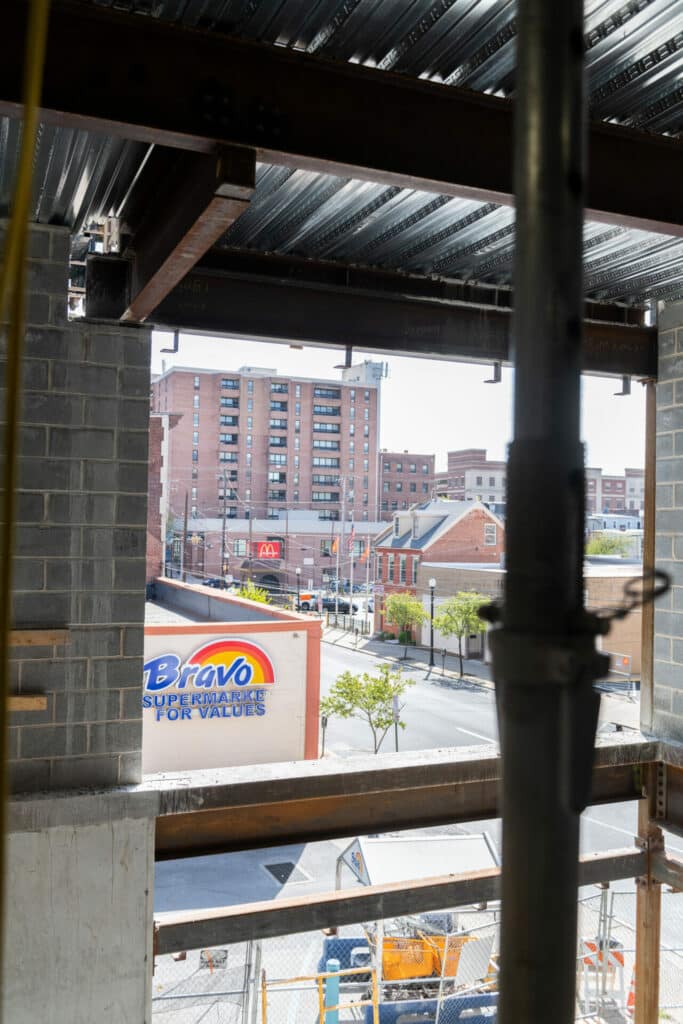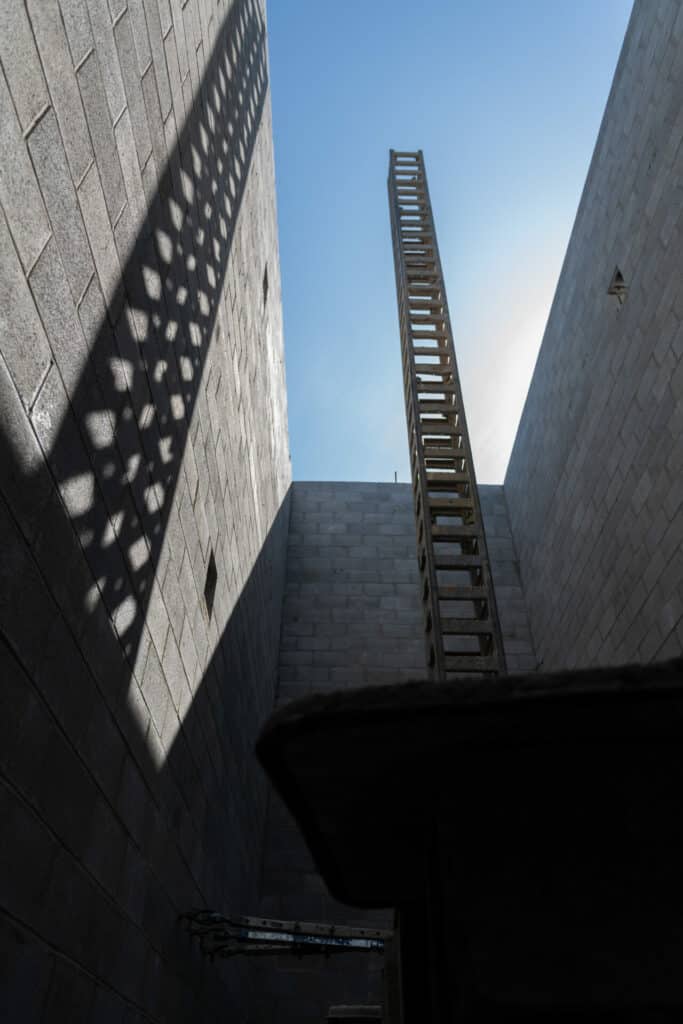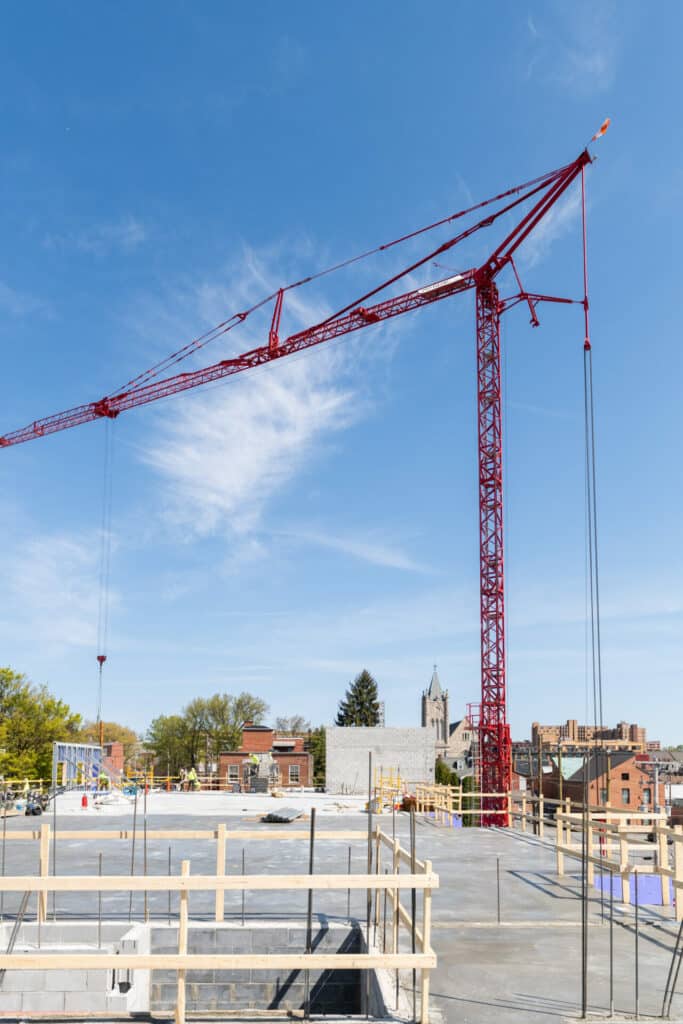 Construction workers lay cement block and discuss the next steps of the building plan.