Check out the incredible progress from February at the Landis Place on King construction site. Don't forget you can always watch the construction progress live on our webcam!
High Up in the Air
Turn on your sound to experience our massive tower crane working to assist the professional masons laying block on King Street side.
The structure is really coming together as the steel is being erected for the second floor.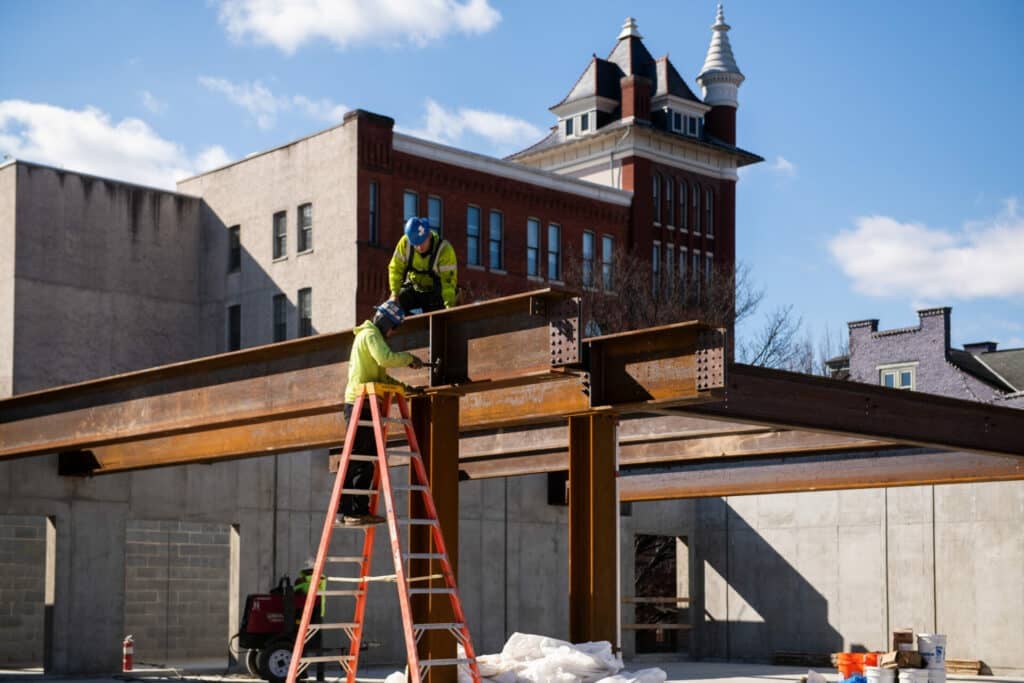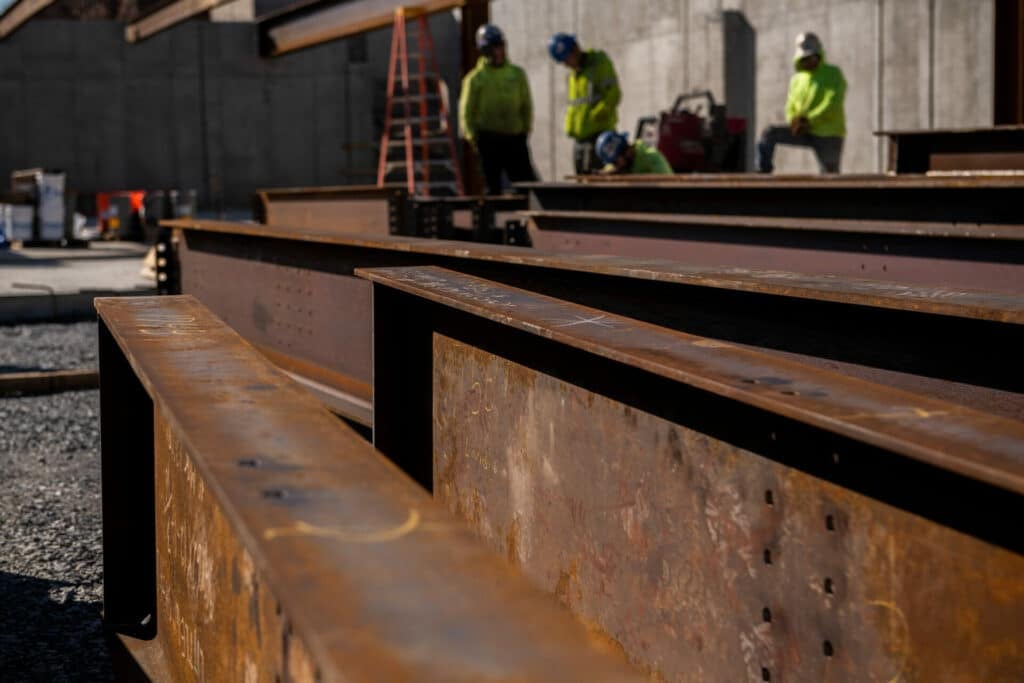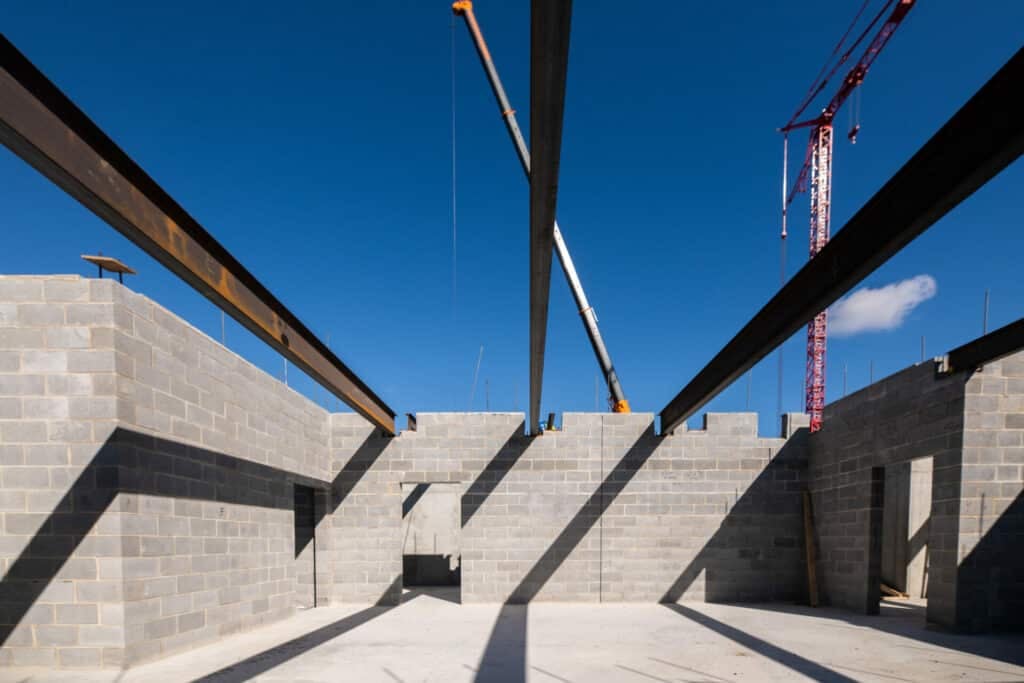 Preparing for the Future
Our expert building partner BR Kreider brings the future parking garage up to the level of Grant Street ahead of steel erection for the second floor!
The construction team is hard at work diligently laying concrete block and steel beams.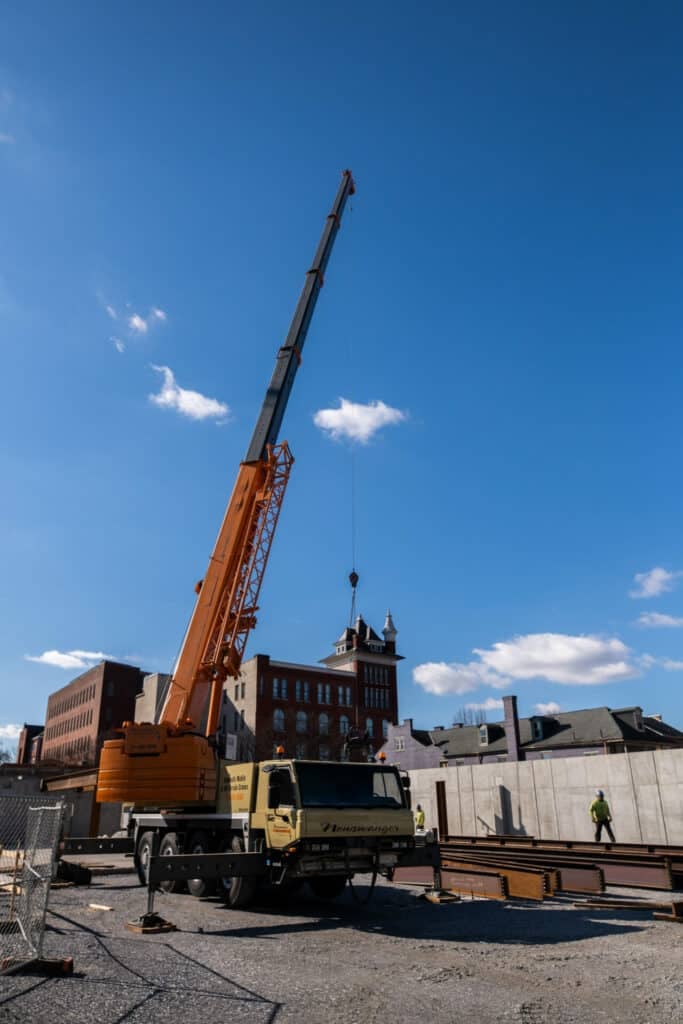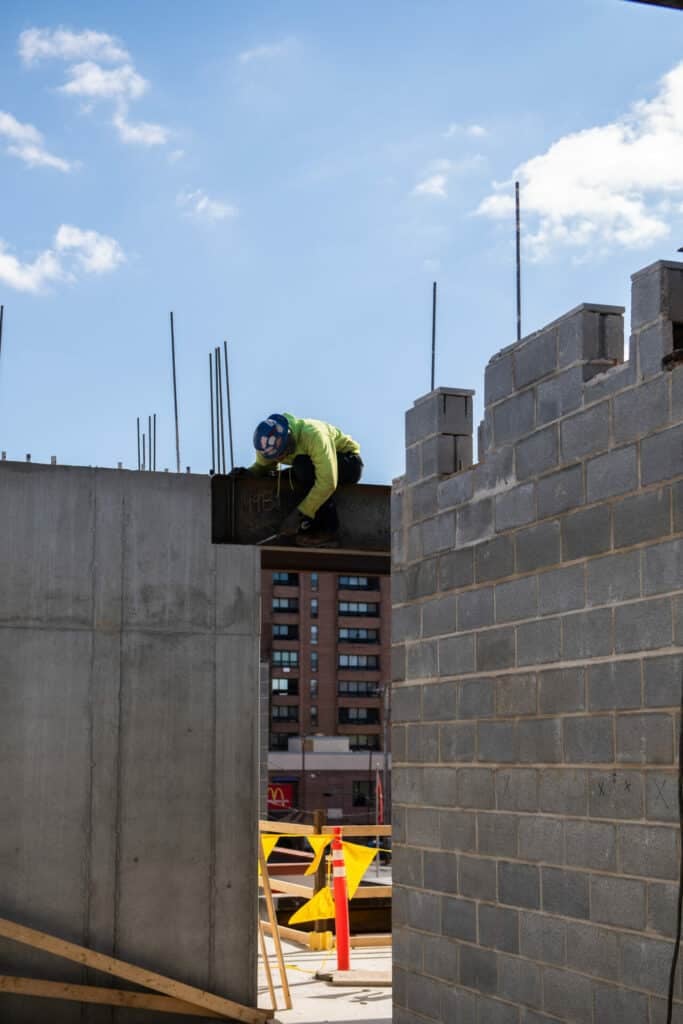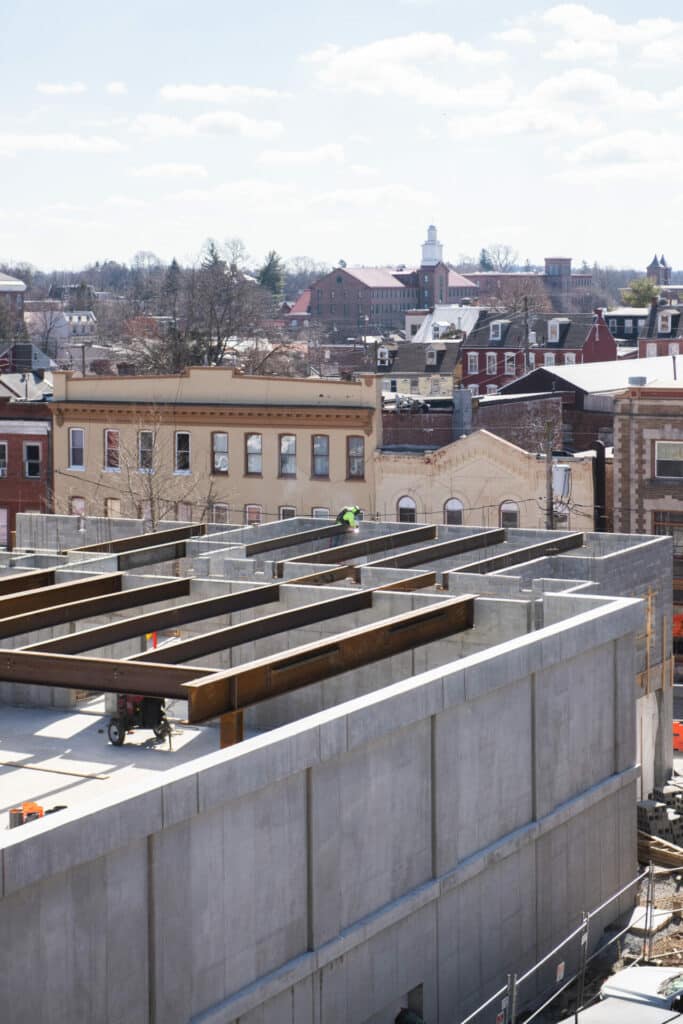 Steel is on the Way
Concrete poured for floor of our future office tenant. Next, the team will pour the flex room and resident storage at mid-level, then the lobby at ground level. Retail tenant space will remain stone until the underfloor plumbing is finalized.
Plans are becoming reality and the excitement is continuing to grow over our new 55+ apartments.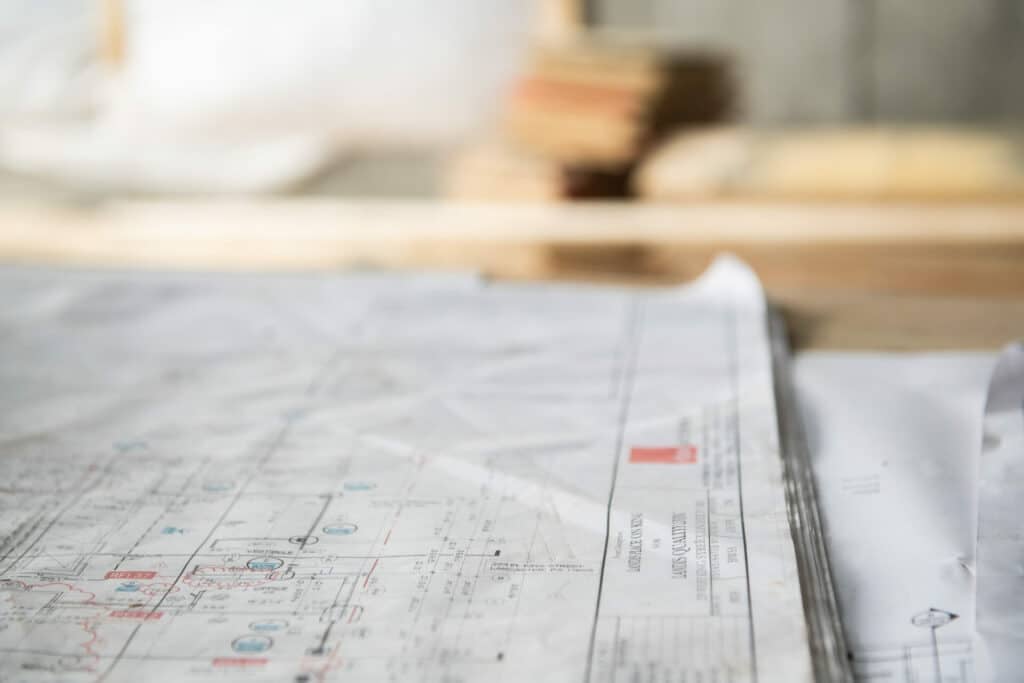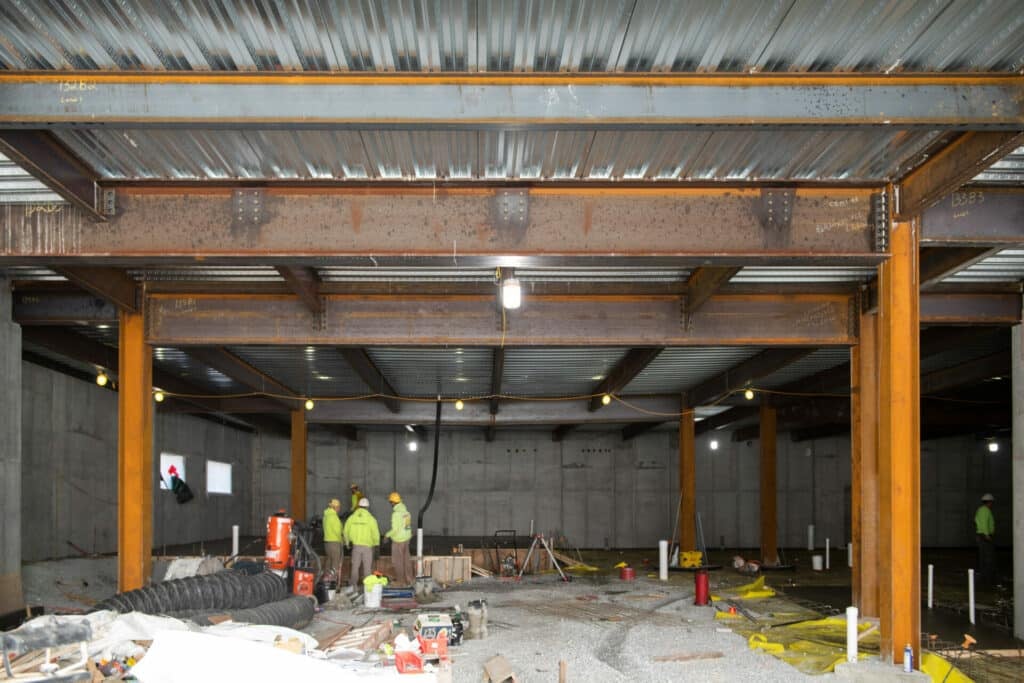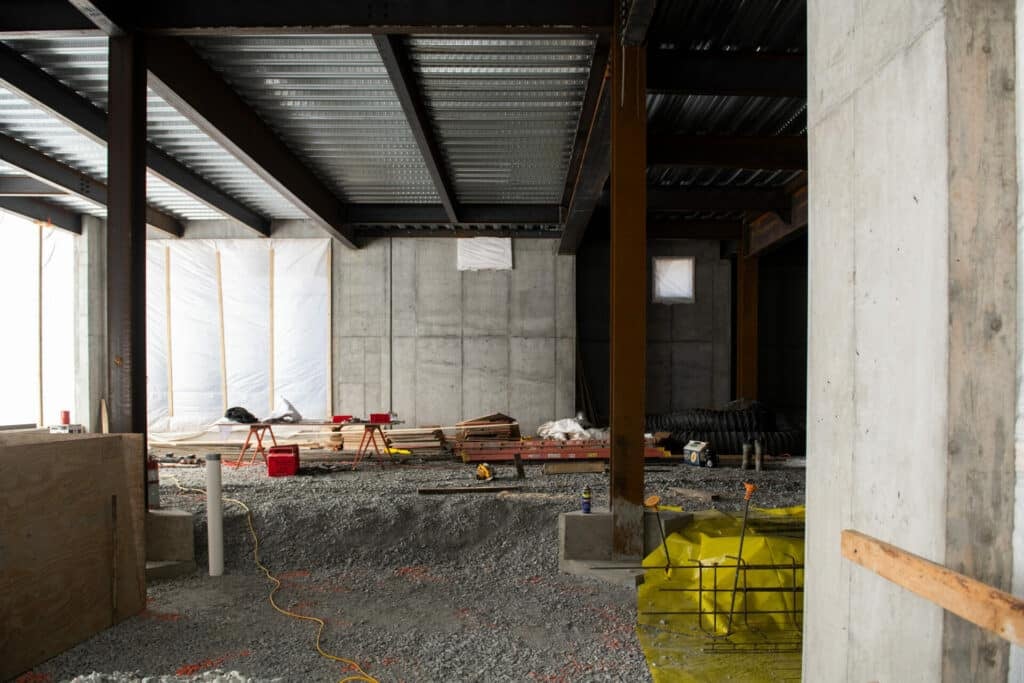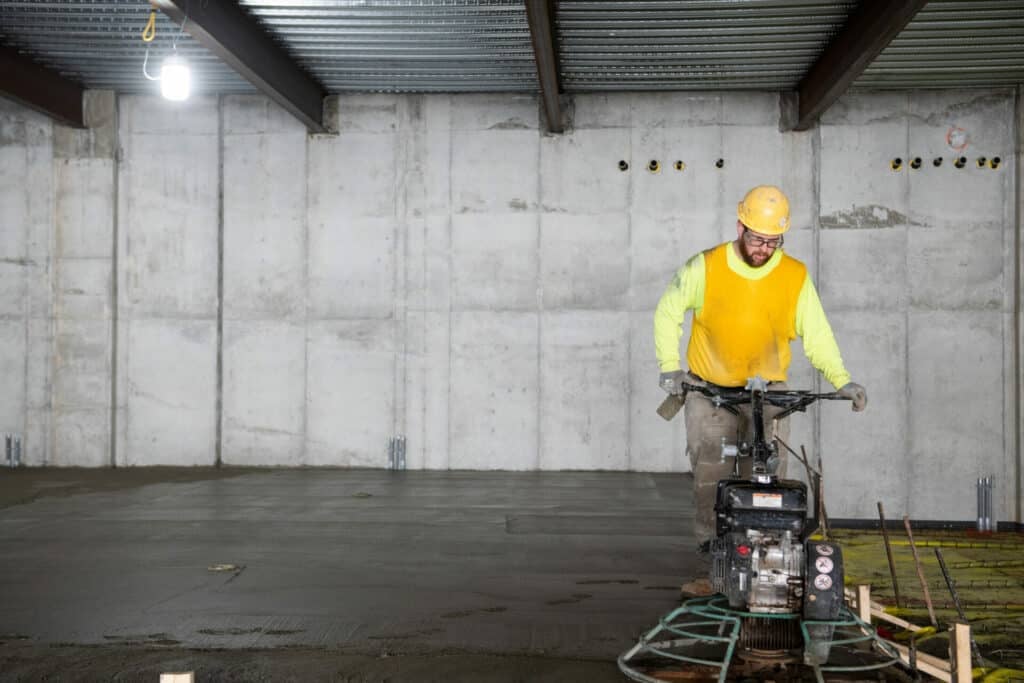 The Final Pour
This is our final concrete wall pour! Masons have started laying concrete block on our future first floor.
Each tool serves a special purpose in helping to establish the modern building for our future residents to live.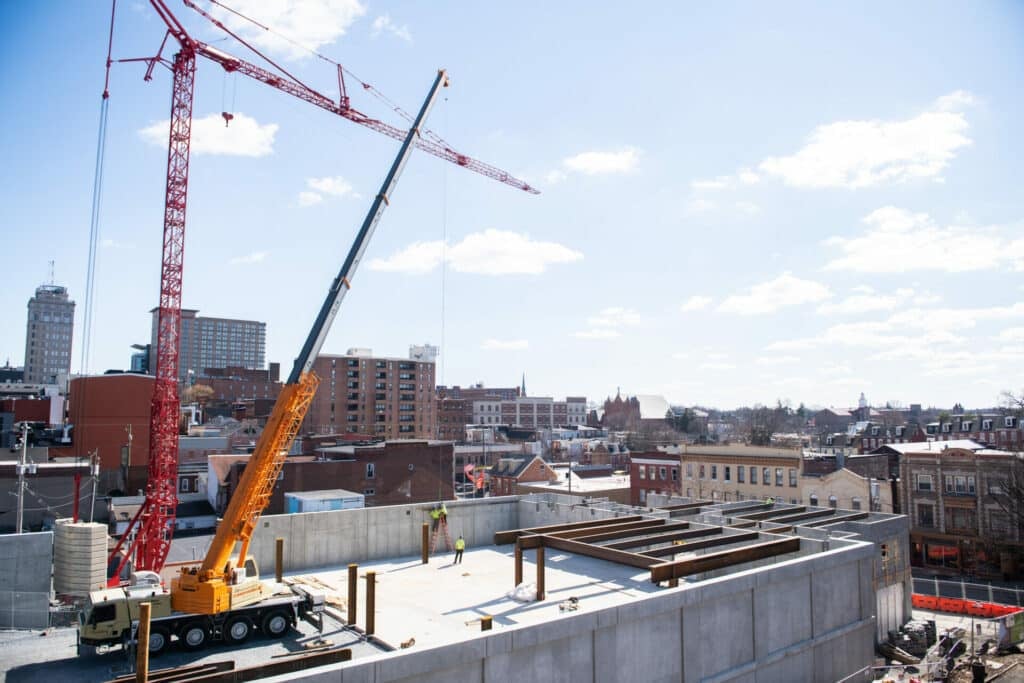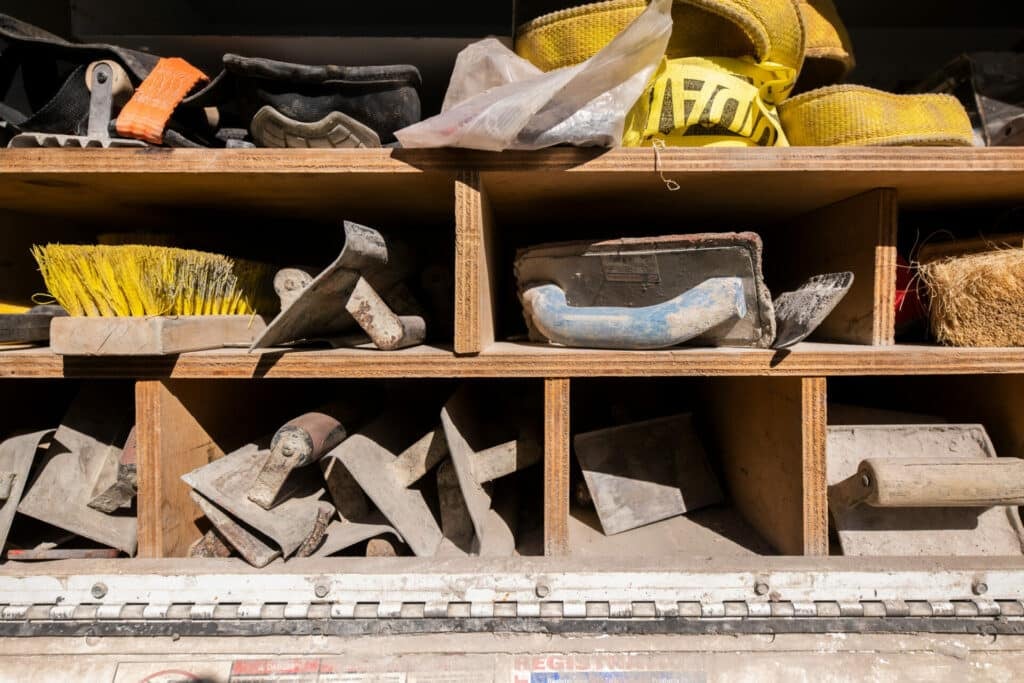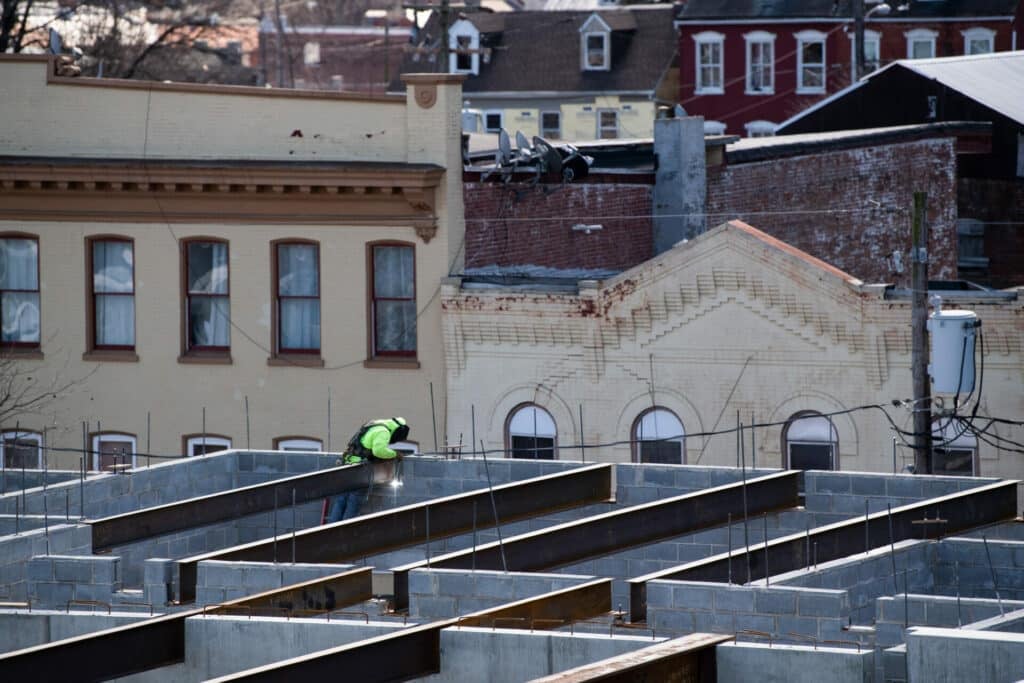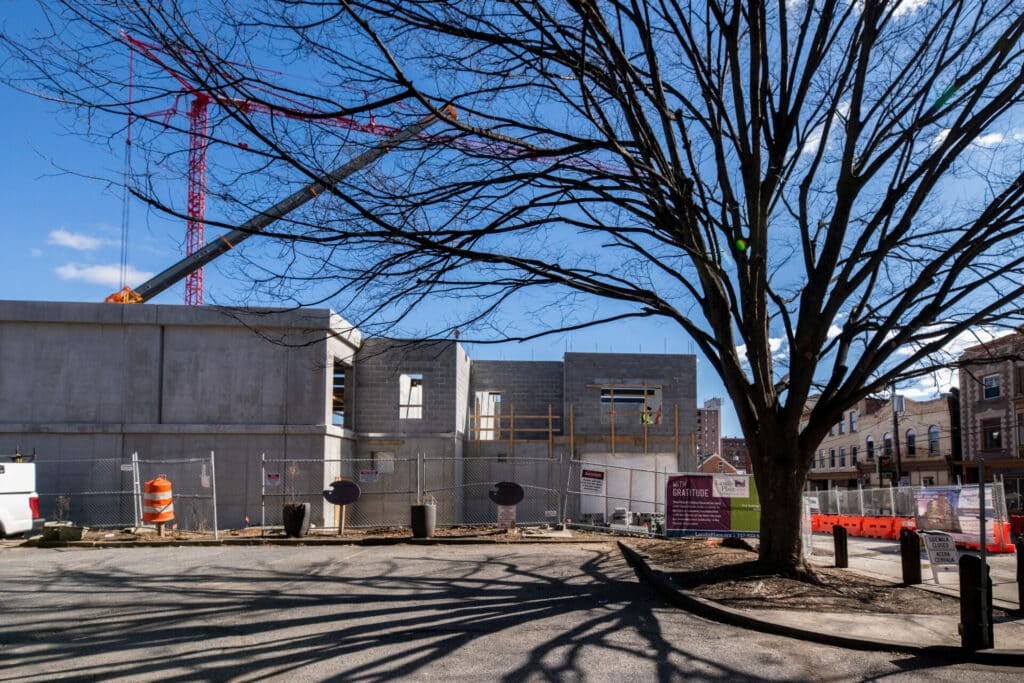 The Sound of Progress
You'll hear the loud pounding from our UGI subcontractor opening King Street to connect our natural gas.